Days of our Lives Two Scoops Commentary (2023)
Days of our Lives opinion columns from 2023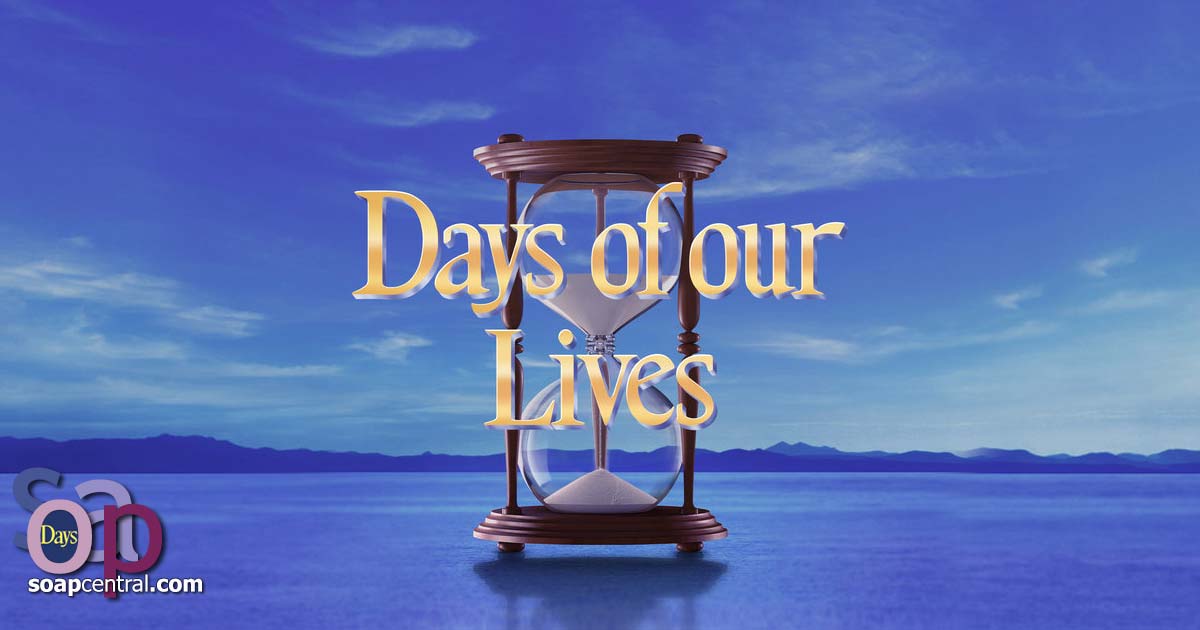 <
Every week, our Two Scoops columnists share their thoughts and opinions in the Two Scoops commentary columns. Those columns are archived to allow fans a chance to make sure that they've read every opinion for every week. This archive features columns written about Days of our Lives in the calendar year.
To access columns from other years or to review columns for other soaps, please see the Related Information links at the bottom of this page to access a specific year. Or to view a listing of all years for which columns are available, simply click here.
January 2, 2023
Last week, we serenaded you with the sweet Sixteenth Annual Golden Donut Awards, and now it's time to see what tunes hit a sour note in Salem this year. Join two Two Scoopers, Laurisa and Tony, as they present the Sixteenth Annual Alex North Memorial Awards: The Worst of DAYS 2022! So, let's pour ourselves a strong one as we work through the weakest and wonkiest worst of the worst in this week's tag team DAYS Two Scoops!
January 9, 2023
Is Kate really dead? Does Alex have a point? And if both are true, is this an indication of the end of all common sense in Salem? Let's discuss it all in this edition of Two Scoops.
January 16, 2023
It was a bad week to be a Salemite! From deaths to despair, not many townies had a terrific time. Let's grab some wine and tissues and take a look at all the misery in this week's DAYS Two Scoops!
January 23, 2023
Has permanent death come to Salem? If so, which one of the ladies will be its victim? And if someone finally stays dead, does that mean Kristen will actually pay? Let's discuss it all in this week's Two Scoops.
January 30, 2023
"It's (nearly) Groundhog Day!" And just like the movie, Salem seems to be stuck in a storyline loop. Marlena's dead -- again! Susan and Satan are back! Sorta. Plus, Sloan slings shade at Roman's chowder, and Allie agitates everyone. So, let's grab some mourning mocktails and sip away our sorrows in this week's DAYS Two Scoops!
February 6, 2023
Sorry, stupid Cupid, but as Valentine's Day approaches, it's more bad blood and misbehaving than saccharine and sentimental as several scorned Salemites are seeing red and are revenge-minded. Steve, John, and Roman are ready to end Orpheus. Marlena, Kate, and Kayla have been conned. And Xander and Gwen are eager to embrace their wild sides. Let's get mad and misbehave in this week's DAYS Two Scoops!
February 13, 2023
Were you glad to go to heaven? Were you glad to see Nick there? And of all the people left in Salem, who is most likely to gain an audience with the devil? Let's discuss it all in this edition of Two Scoops!
February 20, 2023
Is Chanel better without Allie? Would Wendy be better with Tripp? And, if so, would Johnny be better alone, or can someone actually be good for this bad boy. Let's review the current roster of partners in the edition of Two Scoops.
February 27, 2023
Surprise! It's Mr. Shin. With Sweepsy swagger, he slapped his way into a weird week in Salem, where things have ranged from rather random to the utter ridiculous -- all in the best ways possible. So, buckle up for a ride full of randomness in this week's DAYS Two Scoops!
March 6, 2023
Did you like the way Salem got itself cleaned up for spring? Are you excited that Maggie is head of Titan? Should Sarah tell Xander about the baby? And if so, will it come back to haunt Gwen?
March 13, 2023
Maggie might be Titan's newest CEO, but she wasn't afraid to hit an heir where it hurts! In fact, all she wants is respect, and she's not afraid to demand it. Plus, several Salemites (including Alex) should keep their mouths shut, and this sneaky little town is building several mysteries all at once. Which ones will be solved!? Let's sock it to Salem in this week's DAYS Two Scoops!
March 20, 2023
Which door were you most excited to see opened? Are there more surprises coming to Salem? And should Andrew and Megan stay permanently? Let's discuss it all in this week's Two Scoops.
March 27, 2023
It was a week of run-ins with long lost loved ones, but the reunions aren't over yet! They're not even close to over in the Mediterranean, Annapolis, or Salem, USA. And while we might have to wait awhile, another epic one is on the horizon! All that plus a "Fountain of Youth" serum and a friendly lab rat named Skippy. Let's reunite in this week's youthfully glowing DAYS Two Scoops -- now with more Madame and rodents!