The 30TH ANNUAL DAYTIME EMMY AWARDS
GH writers win, AMC directors help show tie record
by
Dan J Kroll
Posted Saturday, May 17, 2003 1:00:09 AM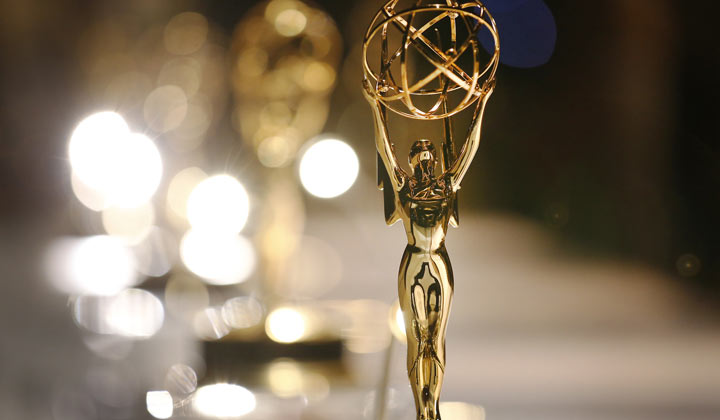 General Hospital
(Head Writers: Robert Guza, Jr. and Charles Pratt, Jr.)
On the air for 40 years, General Hospital has amassed ten nominations in the Outstanding Writing field. This year's win marked the third time the show's writing team had been recognized with a Daytime Emmy Award. The show's previous wins came in 1996 and 1999.
"We had two goals when Bob [Guza, Jr.] and I took over [as head writers]," said co-head writer Charles Pratt, Jr, "To take it to number one [in the ratings] again where it belongs and to win one of these."
Having won the Emmy and taken General Hospital back to number one in the key demographics groups, Pratt announced, "We'll find some new goals for next year."
While the show's writing was honored, General Hospital as a whole failed to earn a nomination for Outstanding Drama Series. The difference may have had to do with the clips the show submitted for Emmy consideration. For the writing side, the show submitted two episodes in which Sonny Corinthos was shot and left for dead. As its Drama Series submissions, the show submitted a special New Year's Eve episode. Some critics had stated that the special stand-alone episode (an episode that doesn't advance the show's stories but rather can be seen as its own story) seemed too "produced." Others felt that the episode was done solely for the purpose of winning an Emmy.

OUTSTANDING DIRECTING TEAM
All My Children
Though winless in the acting categories, All My Children earned the Outstanding Directing Team. It was the show's second win in 15 nominations. All My Children's only previous win came in 1995, when the show featured a tornado ripping through the fictional town of Pine Valley.
AMC director Casey Childs cited the show's innovative use of new camera angles and "split-screen" display as one of the reasons the show won the award. In its featured episodes, the show submitted clips of a waterfall that had been constructed in the studio for the demise of its core characters Leo duPres and his off-the-wall mother Vanessa Bennett.
With the win - the show's only win on the night - All My Children tied the record for most Emmy wins in a given year. In ceremonies held last week to honor the Creative Arts (click here for complete coverage), All My Children won seven awards. The total of eight tied the record set by Santa Barbara and equaled last year by As The World Turns.