THE 36TH ANNUAL DAYTIME EMMY AWARDS
ABC, NBC have best showing in several years, Y&R and GH passed over
by
Dan J Kroll
Posted Thursday, May 14, 2009 10:37:53 AM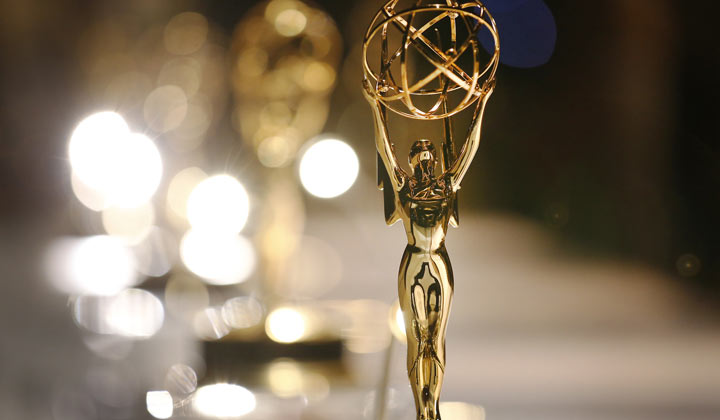 THE nominations for the 36th Annual Daytime Entertainment Emmys have been announced. There were seismic shifts on the ballot this year. Perennial powerhouses are out and the number of nominees per category has been slashed. Get the complete scoop in Soap Central's comprehensive Emmy coverage.
For those fans irked by the recurrence of the same names in the Lead Actor and Actress categories, the Supporting nominees will provide a much-needed breath of fresh air. Only one of the ten performers nominated in the Supporting Actor and Actress categories is a previous Daytime Emmy winner. There are five performers receiving their first nominations this year.
All My Children placed all four of its pre-nominees on the final ballot, a feat seldom accomplished in the new Emmy voting process.
Jacob Young (JR Chandler, AMC) is the sole previous Emmy winner in the Supporting section of the ballot. Young won 2002's Younger Actor trophy for his work as Lucky Spencer on General Hospital. In addition to nominations for AMC and GH, Young also received a nomination for his work as Rick Forrester on The Bold and the Beautiful.
Vincent Irizarry (David Hayward, AMC) earns his first Supporting Actor nomination. In 2002, Irizarry tallied a Lead Actor nomination for his work on AMC, and in 1985 he was nominated as Outstanding Younger Man for his role as Guiding Light's Brandon "Lujack" Luvanoczeck.
Melissa Claire Egan (Annie Lavery, AMC) and Alicia Minshew (Kendall Hart, AMC) earned their first nominations this year. Since 2004, Minshew has received pre-nominations from her show every year. In 2007, Minshew was pre-nominated in the Lead Actress category.
Though it may be hard for their fans to believe, Bree Williamson (Jessica Buchanan, One Life to Live) and Bradford Anderson (Damien Spinelli, GH) mark their first appearances on the Emmy ballot this year. Williamson has been portraying a dual role on One Life to Live for nearly two years. Her on-screen mother, Erika Slezak (Viki Davidson, OLTL) is a multiple Emmy winner for her work as a woman battling "multiple personalities."
Julie Pinson (Janet Ciccone, As the World Turns) finally earns her first Daytime Emmy nomination. The actress has appeared on four different soap operas, yet she's never landed an Emmy nomination. Her daytime career began on Port Charles in 1997 and has included stops on The Young and the Restless and Days of our Lives. Pinson has been a member of the ATWT family since May 2008.
Pinson's co-star, Van Hansis (Luke Snyder, ATWT) earns his first Supporting Actor nomination this year. For the past two years, Hansis has received nominations in the Outstanding Younger Actor category.
Tamara Braun (Ava Vitali, DAYS) earned her second Daytime Emmy nomination, but it's not for the role that some had expected. Braun earned a nod for her role as villainess Ava Vitali on Days of our Lives. Braun's run on the NBC soap lasted just six months, but the actress was wildly popular with viewers in spite of her character's questionable moral compass.
Jeff Branson (Shayne Lewis, GL) earns his second Supporting Actor nomination. He was nominated previously for his work on All My Children.
Last year's winners, Gina Tognoni (Dinah Marler, GL) and Kristoff St. John (Neil Winters, The Young and the Restless) were absent from the ballot. Tognoni was pre-nominated in the Lead Actress category and St. John did not receive a pre-nomination this year.
Younger Actor and Actress
Days of our Lives continued its impressive showing in the acting categories. The NBC soap had traditionally been passed over, but that changed last year when the show had a breakthrough year with four acting nods. Three of DAYS' four pre-nominees in the Younger categories made the final cut. Rachel Melvin (Chelsea Brady, DAYS) and Darin Brooks (Max Brady, DAYS) earned their second consecutive nominations. They were joined by Blake Berris (Nick Fallon, DAYS), whose performance as a dark and disturbed killer seemingly assured him an Emmy nomination, if not an Emmy win.
General Hospital also placed three of its four pre-nominees on the ballot. Julie Marie Berman (Lulu Spencer, GH) earned her second nomination for her work as the daughter of soap icons Luke and Laura Spencer. Kirsten Storms (Maxie Jones, GH) makes her first appearance on the Emmy ballot despite having been pre-nominated four previous times -- twice for General Hospital and twice for Days of our Lives.
EJ Bonilla (Rafe Rivera), Cornelius Smith, Jr., (Frankie Hubbard, AMC), and Meredith Hagner (Liberty Ciccone, ATWT) all scored their first nominations as well this year.
Previous Emmy winner Bryton McClure (Devon Hamilton, Y&R) is back on the ballot for a fourth consecutive time. His co-star, Emily O'Brien (Jana Hawkes, Y&R) for a second straight year.
A surprising omission is Kristen Alderson (Starr Manning, OLTL), who has never received an Emmy nomination. The actress was front and center in much of the show's story last year and many felt she was a shoo-in to make the final cut.
Last year's winner in the Younger Actress category, Jennifer Landon (Gwen Norbeck, ATWT) vacated her role in 2007 and was therefore ineligible for a nomination. She's been the winner in the category for three consecutive years. The Younger Actor winner, Tom Pelphrey (Jonathan Randall, GL), was not pre-nominated.
Emmy Roundup
On the technical side of the Emmys, the Creative Arts portion of the ballot, All My Children led the way with nine nominations. Two of those nods came in new categories - Outstanding Promotional Announcement and New Approaches.
Eden Riegel (ex-Bianca Montgomery, AMC), a former Outstanding Younger Actress winner, saw her online series, Imaginary Bitches, earn a Daytime Emmy nomination in the New Approaches category. The newly created field is designed to honor programs that explore new media options -- like online "webisodes."
In other changes, there is now an Outstanding Original Song category specifically for drama series. Previously, the category was open to all daytime programming. Three of the four nominations in the category went to The Young and the Restless.
The fourth nomination belonged to Guiding Light. It was the CBS soap's only nomination in a technical category. Emmy buffs were watching closely to see how Guiding Light's dramatic changes to its production model would impact its Emmy chances. With the number of nominations in each category being dropped to three, it's unclear if Guiding Light would have received more nominations had the nominee total been kept at four per category. By comparison, Guiding Light received six technical nominations last year.
Passions earned a single nomination for Outstanding Achievement in Hairstyling. It was the only category in which the show was eligible for a nomination and it will mark the very last nomination for the program that enjoyed a wild nine-year run.
This year's Daytime Entertainment Emmys will again be held at the Sunday, August 30, 2009 at the historic Orpheum Theatre in Los Angeles. The ceremony will air live on Sunday, August 30 on the CW at 800pm.