THE 38th ANNUAL DAYTIME EMMY AWARDS
Allen, Clifton score Younger Actress/Actor wins
by
Dan J Kroll
Posted Monday, June 20, 2011 12:07:38 AM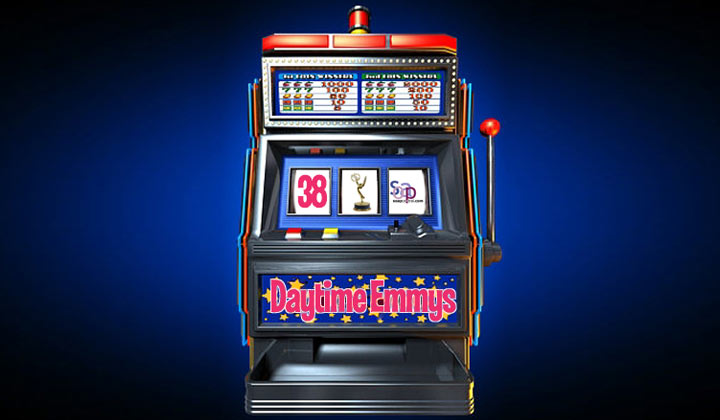 OUTSTANDING YOUNGER ACTOR
Scott Clifton
(
Liam Cooper
,
The Bold and the Beautiful
)
For the first time in recent memory, there were just three nominees in the Outstanding Younger Actor category. While fewer nominees seem to signal better overall odds of winning, most Las Vegas visitors know that odds sometimes don't mean a thing. It was, however, a sure thing that the golden statuette would be the winner's first.
Chad Duell (Michael Corinthos, General Hospital) and Chandler Massey (Will Roberts, Days of our Lives) each earned their first nomination this year.
Scott Clifton has been nominated for an Emmy for every role that he's played in daytime. He received three consecutive nominations from 2004 to 2006 for his work as GH's Dillon Quartermaine. Last year, Clifton picked up a nod as One Life to Live's Schuyler Joplin. This year, Clifton could have chosen dramatic scenes from OLTL -- which he still appeared on during the eligibility period -- but instead the actor opted to pick his current daytime role: The Bold and the Beautiful's Liam Cooper.
"I just flew in from L.A. and boy... are my arms tired," Clifton mused as he stepped onto the stage in the pressroom.
After being nominated four previous times and never winning an Emmy, Clifton was certain that he'd again experience the agony of defeat.
"I was pretty damned confident that I was not taking this home," Clifton commented as he took a glance at the Emmy in his right hand. "Just because I'd heard such wonderful things about the other actors. So it was genuinely very surprising. What I really wanted to say [in my acceptance speech] is that it was an honor to be nominated with those gentlemen, how strong they are in their craft."
In spite of the previous disappointments, Clifton's status as a newly minted Emmy winner allowed him to do some reflection.
"If I had to look back on every single time that I've been nominated and I got to choose a character that I could win for, it would be this one," the actor said nodding his head confidently. "I am so happy with this... I think I've grown so much. I've never really ever thought that I really, really ever deserved it until now."
OUTSTANDING YOUNGER ACTRESS
Brittany Allen
(
Marissa Tasker
,
All My Children
)
They say that everybody loves an underdog -- and that holds especially true in Las Vegas. It was widely assumed that the Outstanding Younger Actress category was the one shoo-in of the night. Media outlets and fans predicted across the board that Lexi Ainsworth (Kristina Davis, General Hospital) would take home the Emmy in the category.
Like the Younger Actor category, there were just three nominees: Ainsworth, and two actresses who are no longer part of the cast of the shows for which they were nominated -- Emily O'Brien (Jana Hawkes, The Young and the Restless) and Brittany Allen (Marissa Tasker, All My Children). There were also other similarities between the Younger Actor and Younger Actress categories. Two of the three nominees were first-time nominees, and all three had yet to win an Emmy.
When Allen's name was announced as the winner, there were many critics who were somewhat taken aback. Allen herself admitted that it felt somewhat unusual to be nominated for a role that she no longer plays, but beamed proudly when she spoke of how her former castmates had supported her.
"It's interesting for sure. The whole time I felt the support of the cast and crew. One of the first people who called me when I got the nomination was Julie Carruthers, the show's executive producer," Allen recalled. "And everyone from every part of the crew and the cast has just been so supportive."
When asked about her successor on All My Children, Allen had nothing but kind words.
I love Sarah [Glendening]," Allen exclaimed. "Sarah and I have met a couple of times and she's a really sweet girl and I'm happy for her now as she's playing this part."
Allen weighed in on the cancellation of All My Children, and offered words of comfort to her former co-stars who will soon be without a job.
"For me, having been through something like it, I survived," Allen offered. "It was scary, but change is a good thing that opens the door for new opportunities."
"[All My Children] has been a part of people's lives for so many years, and watching it at home on TV, my heart breaks for all these people for which it's no longer going to be a part of their lives."