General Hospital Two Scoops | 2023
General Hospital opinion columns from 2023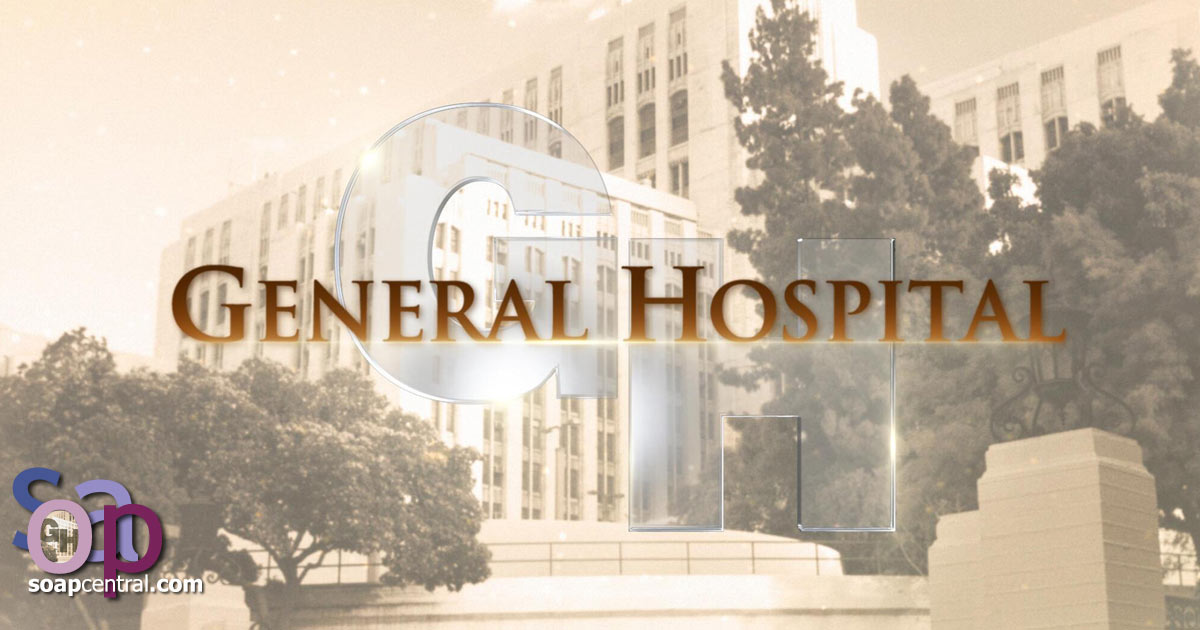 <
Every week, our Two Scoops columnists share their thoughts and opinions in the Two Scoops commentary columns. Those columns are archived to allow fans a chance to make sure that they've read every opinion for every week. This archive features columns written about General Hospital in the calendar year.
To access columns from other years or to review columns for other soaps, please see the Related Information links at the bottom of this page to access a specific year. Or to view a listing of all years for which columns are available, simply click here.
January 2, 2023
This may be the longest column this writer has ever written. SO much happened this year. Did she leave your favorite story out? Let her know after you read this week's Two Scoops Year in Review!
January 9, 2023
Britt tangled with the Hook -- or did she? The New Year kicked off in Port Charles with serial killers, secrets, and vengeance. Liz Masters is checking in with Two Scoops of soapy melodrama and a dash of murder.
January 16, 2023
We waited for the volcano of secrets to erupt, and it finally did! Everyone knows everything. It was a wild week in Port Charles. Let's discuss in this week's Two Scoops.
January 23, 2023
People in glass houses shouldn't cast stones, but in Port Charles, they don't just throw them, they launch them like missiles. Are Sonny and Nina in any position to judge Carly? And what about Michael, who continues to plot to take down Sonny? Let's discuss in this week's Two Scoops of right and wrong.
January 30, 2023
Nina's not a match, Drew forgave Carly, Lucy was saved, Spencer and Trina admitted they aren't faking it, Cam knows Joss is a liar, and so much more! Wow, a week chock-full of excitement. Let's discuss in this week's Two Scoops!
February 6, 2023
Confession might be good for the soul, but not necessarily on soaps. Will Spencer regret blackmailing his father? Is Ava about to face Nikolas' wrath? And what happens to Portia when Curtis learns the truth about Trina? Revenge is a dish best served cold because it leads to lots of sizzling drama, especially in Port Charles.
February 13, 2023
A prince is dead, a wedding hangs in the balance, a nurse may go to jail, and a young couple wows us with their fire. So much excitement to discuss in this week's Two Scoops!
February 20, 2023
Cliffhanger Friday ended with a few bombshells. Has Austin fallen victim to the Hook or an imposter? Will Felicia and Ava be able to turn the tables on Ryan before one or both end up dead? What happens now that Portia's secret has blown up in her face? Buckle up, it's time for a wild ride on the Two Scoops express.
February 27, 2023
Heather confessed to the hook slayings, but is she the real killer? Is Esme's decision to name her son Ace a sign that her memories are returning, or is there something else going on? Will Curtis ever forgive Portia? Will Joss be able to keep Dex's secrets, or will she be his undoing? Let's find out in this week's Two Scoops.
March 6, 2023
You know the scenes in old horror movies when a mad scientist has a laboratory filled with smoking test tubes? That's a lot like General Hospital right now. There are some couples testing their chemistry, and we even have our own spooky ghost. But is everything working in harmony, or are we inching toward combustion? Let's dish all about it in Two Scoops.
March 13, 2023
The ties that bind are unraveling in Port Charles. Can Spencer get Ace out of Spring Ridge? Will the old Esme resurface? Is Nina headed for disaster by going after Carly? All aboard at Dysfunction Junction. Destination: Two Scoops of karma and justice.
March 20, 2023
Targeted poisons, slurred speech, gunshots that require only Band-Aids, a familiar librarian disguise, and so many more oddities to discuss in this week's GH Two Scoops.
March 27, 2023
Victor's enemies are closing ranks, but will it be enough to thwart his evil plot? Now that Esme is free as a bird, will she fly away or revert to old habits? The stage is set for a battle between good and evil as General Hospital prepares to celebrate its 60th anniversary and kick off the 2023 Nurses Ball. Let's discuss all this -- and more -- in this week's Two Scoops.