The Bold and the Beautiful Daily Recaps | 2023
The Young and the Restless opinion columns from 2023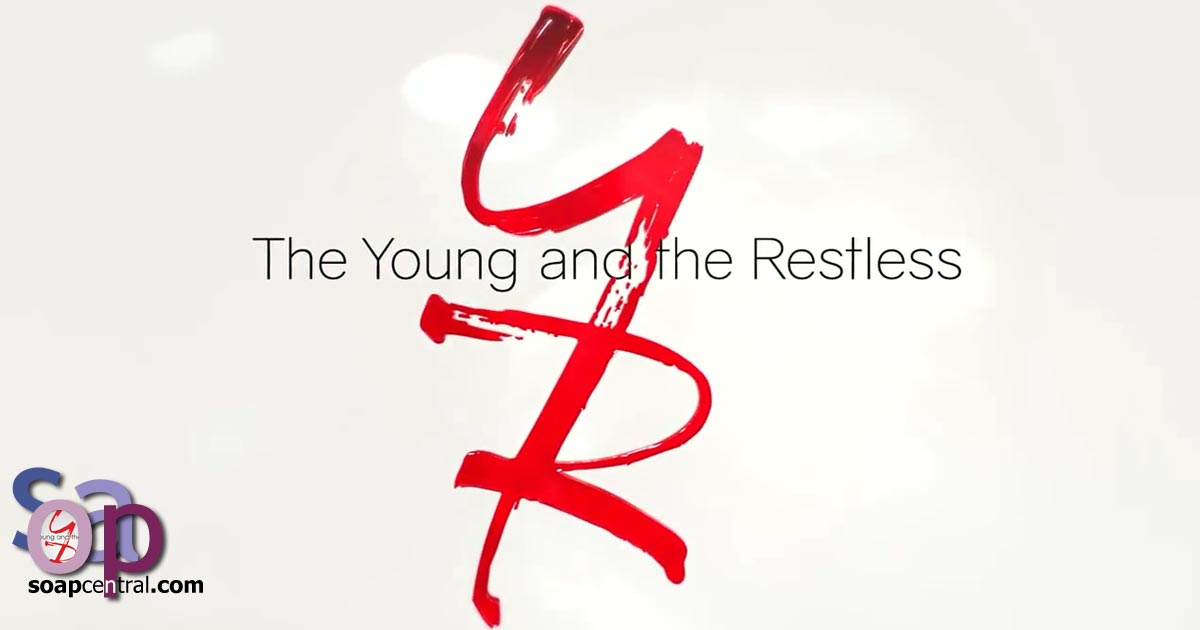 <
Every week, our Two Scoops columnists share their thoughts and opinions in the Two Scoops commentary columns. Those columns are archived to allow fans a chance to make sure that they've read every opinion for every week. This archive features columns written about The Young and the Restless in the 2022 calendar year.
To access columns from other years or to review columns for other soaps, please see the Related Information links at the bottom of this page to access a specific year. Or to view a listing of all years for which columns are available, simply click here.
January 2, 2023
Let's look back on the shenanigans in Genoa City during the year and look at the best and worst for 2022. There have been alliances, breakups, betrayals, and mental health issues. We had heroes and villains and a few twists and turns in some of the storylines. Join our columnist for her opinions of this year's characters.
January 9, 2023
The New Year is here, and with it comes a whole new slew of dilemmas for our favorite Genoa City denizens to fret over! Join our Two Scoops columnist as he breaks down all the drama that played out during the first week of 2023 on The Young and the Restless!
January 16, 2023
A new year has begun, and no one in Genoa City is happy. Billy and Lily broke up, Abby and Chance divorced, Adam is jealous that his ex-wife is spending time with Billy, Devon has severed ties with Tucker, Summer and Kyle face a rocky road because of Diane, and Chancellor-Winters is a mess because of Nate, Tucker, and Audra. Join our columnist for her views and opinions in Two Scoops for this week.
January 23, 2023
It's hard to trust anyone in Genoa City these days! Jack and Diane conned a con man (and Chance and Nikki). Sally came clean with Nick about her pregnancy (but forgot to mention Adam may be the father). Victor plotted with Kyle to get Adam fired -- but what does Kyle want in return?! And has Devon really been betrayed by Lily, or is he betraying her? Join our Two Scoops columnist as he breaks it all down (and more)!
January 30, 2023
Genoa City has had a whole lot of shaking going on this week. Victor is back in his manipulation game, Tucker has his sights set on acquiring Daniel's game platform for his company, Phyllis has made an unauthorized pitch to Nate about Daniel's project, Devon has threatened a lawsuit against Lily and Jill, Sally hasn't told Nick that Jill canceled their meeting, and Jack and Diane have consummated their relationship. Join our columnist for her views and opinions in Two Scoops for this week.
February 6, 2023
As January came to a close and February Sweeps began this past week, The Young and the Restless gave viewers plenty to talk about -- but will the show deliver the high drama fans are craving during the month of love?! Or will some intriguing new stories dry up just as soon as they start to get juicy? Join our Two Scoops columnist as he examines the latest happenings in Genoa City and muses about the Sweeps month ahead of us!
February 13, 2023
Diane has wasted no time trying to insinuate herself into the Abbott family by asking for a promotion to Marchetti Home, Lily and Devon's contentious war continues, Victoria wants to own Tucker and his company, Sally is waiting for the paternity results, Nick defends Sally to Jill, and Nate's ego knows no bounds. Join our columnist for her views and opinions in Two Scoops for this week
February 20, 2023
Happy Valentine's Day? There were some romantic moments on The Young and the Restless, but the focus for the V-Day holiday (or should we call it D-Day this year?) seemed to be on couples that are arguing, ruined, or doomed. Whether it was romantic or familial relationships that were facing hardships in Genoa City this past week, our Two Scoops columnist has all the latest Valentine's gossip!
February 27, 2023
The results are in... and there's a new Two Scooper in town. Find out what she thinks of the paternity test results, the Winters family feud, Jack and Diane, and bored room storylines.
March 6, 2023
The backstage happenings at Y&R this past week were almost as dramatic as the show itself! Just as Y&R fires their "breakdown" writing team and the series sets a new course for 2023, so, too, have many of our favorite Genoa City denizens begun to set a new course in their own drama-filled lives. Indeed, a new day has come -- and our Two Scoops columnist is here to break it all down for you!
March 13, 2023
Diane dreams of being adored, Phyllis hits the pavement with her face, Summer spins a web for Sally, and Tucker just may redeem himself yet. How can you tell when anyone in Genoa City is telling the truth and when they're just trying to get rid of the competition? You read the Two Scoops commentary, obviously!.
March 20, 2023
March Madness can certainly be maddening! The Young and the Restless was cut short by two episodes this past week due to preemptions on Thursday and Friday for the NCAA March Madness Tournament. However, Y&R made up for the shortage by packing lots of drama into the three episodes that did air. Join our Two Scoops columnist as he provides a play-by-play on all the games being played in Genoa City. Who will come out on top?
March 27, 2023
Ball gowns and arbitrations, masks, blasts from the past, and hidden agendas. Genoa City's Bicentennial Gala is filled with intrigue. Let's discuss in this week's Two Scoops