Cole Norbeck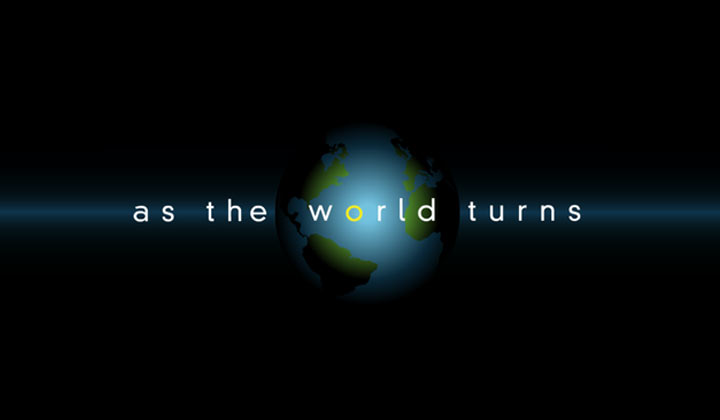 Chris Heusler
July 2007 to December 2007; March 2008; June to July 2008; recurring
Former aspiring musician
Prison
Single/Never Been Married
None
Name unknown (father)
Iris Norbeck Dumbrowski (mother)
Gwen Norbeck Munson (half-sister)
Will Munson (brother-in-law)
Billy Norbeck (nephew; deceased)
Hallie Jennifer Munson (with Sofie; adopted by Gwen and Will)
Sofie Duran (lovers)
Tried to sell his newborn daughter to Gwen and Will [late 2007]
Drug addict
Attempted to kidnap Hallie [Mar 17, 2008]
Blackmailed Sofie [Jun to Jul 2008]
Stole morphine from Memorial hospital [Jun 17, 2008]
Altered Sofie's sonogram [Jul 1, 2008]
Murdered Sofie when he discovered that she was withholding money from him [Jul 2, 2008]
Tried to convince Barbara Ryan that she killed Sofie [mid July 2008]
Kidnapped Barbara Ryan [Jul 21, 2008]
Tried to force Meg Snyder Ryan to get him drugs and then shot her [Jul 21, 2008]
Cole Norbeck returned to his hometown of Oakdale with his girlfriend, Sofie Duran, and a mission. The son of Iris Dumbrowski, Cole took off as soon as he was able, leaving his younger sister, Gwen, alone with their neglectful mother. Upon learning that Gwen was on the verge of a promising singing career, Cole returned in the hopes of reaping some of the benefits of her success. Unfortunately for Cole, Gwen, married to Will Munson, wanted nothing to do with Cole. In the meantime, Sofie supported herself by getting a job as a waitress at the Lakeview Hotel Lounge. The first friend Sofie made was bartender Aaron Snyder who took an instant liking to the meek, na´ve girl and couldn't figure out why she stayed with the overbearing Cole. Weeks later, Aaron learned her secret and, after seeing Sofie trip during an argument with Cole, Aaron blurted out that Sofie was pregnant. As Sofie feared, Cole wondered if the child was his and accused it of being Aaron's. Though both Cole and Iris wanted Sofie to get an abortion, she couldn't go through with it. At the same time, Gwen was devastated to learn that she could not bear children. Desperate for a baby, Gwen decided to adopt but official agencies were hesitant because of Will's juvenile record.
Suddenly, Will's mother, Barbara Ryan, came up with a perfect solution: buy Sophie's baby for Gwen. Her only condition was that Gwen could not know whose baby it was. Though Cole successfully reunited with Sofie and convinced her that giving the child up for adoption was best, Sofie was still reluctant. Unfortunately, a girl named Alison Stewart would ruin everything. Both adoptions were closed which meant that the birth mother and adoptive family would remain anonymous. Aaron knew the details of Sofie's adoption and Alison, knew details from Will. After a random conversation with Aaron, it wasn't hard for Alison to figure out that the baby the Munsons were adopting must be Sofie's. As Alison went to Gwen and Will with her suspicion, Sofie finally went into labor and gave birth to a baby girl. When Gwen learned that her mother and Cole had been party to selling his own baby, she was disgusted. As for Cole, he abandoned Sofie the minute he learned that he wouldn't be getting any money. Scared and alone, Sofie begged Cole to stay but he coldly walked away.
Months later, Sofie regretted giving up custody of her daughter, who was named Hallie, and ultimately kidnapped her. Later, a sympathetic Gwen returned Halie to Sofie. Unfortunately, soon after, Hallie became very ill and needed a blood transfusion. Sofie wasn't a match so, in desperation, she called Gwen and Cole for help. Luckily, Gwen was a match and saved Hallie. Not long after, Cole arrived and told Sofie that he wanted to be a father to Hallie. Though months earlier, this was exactly what Sofie wanted to hear, she had serious doubts about his sincerity. Sofie was proven correct that very day when Cole suddenly snatched Hallie. Luckily, security was notified and Cole literally tossed the baby to Will as he ran off. At that point, Sofie decided that Hallie was better off with the Munsons and returned Hallie to them.
A few months later, Cole paid Sofie an unexpected visit. Having heard that she was starting a promising new career as a jewelry designer, with help from the Ryans, Cole hoped for a piece of the action. At that point, Barbara arrived at Sofie's place and, while Cole was hiding, Barbara blasted Sofie about her false rape accusation against her son, Paul. Later, Sofie told Cole about her one-night stand with Paul, his painful rejection, and her crying rape. Cole promptly seduced her. Afterwards, Cole encouraged Sofie to milk Paul for cash as opposed to sending him to jail. Sofie took Cole's advice and after Paul gave her an exuberant amount of money to get out of town, she dropped her charges. Unfortunately, Sofie still wanted Paul. Desperate to get rid of her romantic rival, Meg Snyder who was working as Barbara's private nurse, Sofie paid Cole to steal some morphine from Memorial Hospital and switched Barbara's medication so that Meg would be blamed for it. Soon after, Sofie discovered that she was pregnant and told Paul that it was his baby. Having been burned by her lies before, Paul demanded a pregnancy test right in front of him and later demanded a sonogram. When the sonogram showed that the baby was conceived on the night she had sex with Cole, Sofie paid Cole to steal a sonogram which would show that she was two months along instead of one. Cole complied but blackmailed Sofie for more money. Throughout all of this, Sofie lied to Cole about the amount of money Paul had given her and paid him meager amounts of money. When Cole learned that Sofie had been holding out on him, he killed her, and their unborn child.
The first person to find Sofie was Paul and when he suspected that Meg murdered her, he covered up the crime. Weeks later, Cole, strung out on drugs, approached Barbara and told her that he saw her murder Sofie. Since she had been taking pain medication, Barbara couldn't dismiss Cole's claim that she killed Sofie in a drug induced stupor. It soon became clear that the reason Cole wanted money was to support his drug habit. After blackmailing Barbara for money, Cole got desperate and ultimately kidnapped her for ransom. Luckily for Barbara, she got the upper hand and knocked Cole out with his own drugs. After Barbara's escape, Cole made it to Memorial and confronted Meg with a gun, demanding that she give him drugs. When Meg refused, Cole shot her and ran off but was quickly apprehended by the police.
Post a Comment
Share on Facebook
Tweet this
Submit Feedback