David Stenbeck
Deceased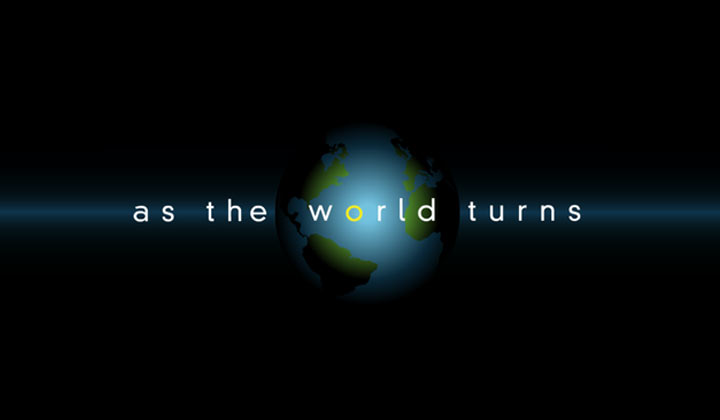 Chris Browning
Daniel Markel
Keith Coulouris
Also known as "Reid Hamilton"
Born December 23, 1963
Presumed deceased from August 11, 1998 - September 21, 1998, after the sinking of the Valetta
Presumed deceased from September 29, 1998 - September 9, 1999, when it was revealed that Reid Hamilton was actually David Stenbeck
Shot and killed by the police in the Summer of 2000
Former Thornapple Industries investment analyst
Former district attorney
At time of death, escaped from prison
Single/Never Been Married
None
James Stenbeck (father; deceased)
Unknown woman (mother)
Warren Allen (adoptive father; deceased)
Marian Allen (adoptive mother; deceased)
Paul Ryan (half-brother)
Jordan Sinclair (half-brother)
Henry Coleman (half-brother)
Greta Aldrin (paternal grandmother)
Ariel Aldrin (biological aunt)
Cabot Sinclair (nephew)
Jennifer Ryan (niece; deceased)
Eliza Ryan (niece)
None
Anne Nielson (lovers; deceased)
Kit (lovers)
Emily Stewart (lovers)
Molly Conlan (lovers)
Rita Renfield (lovers)
Julia Lindsay (engaged)
Arson and murder; burned down Warren and Marian Allen's home and left them sleeping therefore killing them [Early 1980's]
Practiced law illegally [Late 1980's to December 1997]
May have murdered his former lover [prior to 1997]
Planted a listening device in Lucinda's house [Apr - December 8, 1997]
As District Attorney for Oakdale, paid a prison inmate named Kit to get information on Lily Snyder to keep Lily in prison [1997]
Lied to Lucinda Walsh about being her son [Summer 1997]
Attempted to burn up World Wide records in attempt to have Lucinda Walsh prosecuted for Federal crimes (stopped when Emily Stewart showed up at Lucinda's office) [Aug 5, 1997]
Helped James Stenbeck evade the police [1997]
Hired a gigolo, named Peter, in an attempt to break up Lily and Holden and also to plant a listening device in Lily's office at WOAK [September 9 - 16, 1997]
Hired Peter to pretend he was a government agent to scare Nikki Munson and Terri [September 17, 1997]
Rummaged through Jessica Griffin's desk to find Rosanna's trust fund documents [December 19, 1997]
Knew and kept silent that James Stenbeck had falsified DNA tests that showed that David was Lucinda's son [Winter 1997]
Blackmailed Carly Tenney for $5000 and 10% of Rosanna Cabot's trust fund [December 22, 1997]
Pressured Molly Conlan to reveal Carly's whereabouts [Jan 2, 1998]
Lied to Emily Stewart that a phone call from James wasn't from James [Jan 13, 1998]
Attempted to extort $500,000 each for he and Emily, from Lucinda, to help catch James [Feb 26, 1998]
With Kirk and Samantha Anderson, got into an illegal poker game over controlling interest in the Falcon Club [Apr 9, 1998]
Paid a man to deliver a dress and a note to Emily [Apr 13, 1998]
Hired Fran and Marty Bailey to pose as a pregnant couple to get closer to Lily and Holden Snyder to spy on them. [Apr 29, 1998]
Paid Marty Bailey to rummage through Lily's dresser drawers and replace her vitamins with tranquilizers in an attempt to kill her and to steal Lily and Holden's wedding picture and destroyed Luke's favorite stuffed animal. [May 5, 1998]
Paid Fran Bailey to plant a listening device in Lily and Holden's house [May 5, 1998]
Fraud; made a phone call to WOAK about a story of Lily's "tragic death." [May 6, 1998]
With James Stenbeck, Plot to takeover WOAK [Jun 4, 1998]
Snuck into Cal Stricklyn's hospital room [Jun 5, 1998]
Paid an investigator to trail Molly [Jul 22, 1998]
Fraud; pretended to be Kirk Anderson to take out a new insurance policy on the Valetta and hired the insurance adjustor, Jimmy Cameron, to have it explode to sink it for real [Jul 29, 1998]
Sunk the Valetta, via a bomb planted by Jimmy Cameron, which nearly killed Georgia Tucker, Margo Hughes, Eddie Silva, and Holden Snyder [Aug 10, 1998]
Took Carly Tenney Munson hostage at the Snyder farm [Aug 25 - Sep 3, 1998]
Threatened to shoot and kill a pregnant Carly [Aug 25, 1998]
Took Julia Lindsey hostage [Aug 26, 1998]
Sedated James Stenbeck and put him in the trunk of his car [Sep 3, 1998
Kidnapped James Stenbeck, Julia Lindsey, Carly Tenney Munson, and Lily Walsh Snyder [Sep 4, 1998]
Stole Lily Snyder's baby, Faith [Sep 14, 1998]
Exchanged baby Faith Snyder for Denise Maynard's baby, Hope [Sep 16, 1998]
Threatened and shot at Julia Lindsey [Sep 16, 1998]
Extorted $2 million dollar ransom from Holden Snyder [Sep 18, 1998]
Lied to Holden and Julia that he killed Lily, Jack and the baby (later Faith.) [Sep 28, 1998]
Killed psychiatrist Dr. Reid Hamilton and then had plastic surgery to make himself look and sound like Hamilton, to participate in fraud. [last week of Oct 1998]
Paid a man to switch Julia's tranquilizers for pills that would make her paranoid. Then left his bloody shirt at her front door [Dec 1, 1998]
Kidnapped Emily Stewart [1999]
Kept identity of Faith Snyder a secret [1999]
Drugged and murdered nurse Rita Renfield [1999]
Escaped from prison [1999]
Blackmailed Julia Lindsey Snyder [1999]
David Allen's life was changed forever once he arrived in Oakdale. An ambitious man who worked with the District Attorney's office, he was sure that Lily Walsh's conviction of murder would propel him into the District Attorney position. He was right. When Lily was convicted, District Attorney Tom Hughes became disgusted with the legal system, and David became DA. His happiness however was marred by the revelation that he was the son of super-criminal James Stenbeck. Though he tried to distance himself from his father's nefarious career, he was intrigued to learn that the wealthy and influential Lucinda Walsh was his mother and he used her influence to further his career, even when he learned that her being his mother was a lie.
David's life started to fall apart when he started to bond with his father, eventually changing his name to Stenbeck. David started wanting more and more power and used "his mother", Lucinda to get it. When Lucinda learned that David had been lying to her, she vowed to get revenge. After Emily Stewart broke all contact with him, David felt betrayed and decided to do whatever it took to get what he wanted. In a short time, everyone's hatred of him caused him to snap and, when he was denied ownership of the Valetta, he decided to blow it up with all onboard. Later, blaming the pregnant Lily Snyder for all of his problems, he kidnapped her and Julia Lindsay and held them hostage. During her captivity, Lily gave birth to a girl and David, who had been treated horribly by his adoptive parents, bonded with the child. With the police closing in, David escaped with the baby only to be found (without the baby) by Holden Snyder. After a struggle, David was shot and Holden, thinking that he was dead, quickly buried him and withheld all knowledge of what happened for fear of what David's father would do.
Months later, a psychiatrist by the name of Reid Hamilton came to Oakdale with his daughter, Melinda. Reid became very close with his patient, Julia Lindsay, and started to control her, distancing her from her fiancÚ. In a short time, Reid and Julia became engaged. However, Reid's over-protectiveness and secrecy regarding Melinda made Julia suspicious and she investigated the details of Melinda's birth. At the same time, Molly Conlan made a startling discovery: Reid Hamilton was David Stenbeck. Apparently, David didn't die of the gunshot wound ang dug himself out of the grave. He then received treatment for his injuries. After murdering his psychiatrist Reid Hamilton, he took his identity and returned to Oakdale for revenge. Though Molly tried to protect David, he was quickly exposed and sent to prison while the child he called Melinda was returned to her rightful parents, Lily and Holden Snyder.
After a failed attempt to coerce Emily into getting him exonerated, David escaped from jail and blackmailed Julia into helping him hide out from the police so that he could get safely away. Unfortunately, this plan also failed and David was shot to death by the police.
Post a Comment
Share on Facebook
Tweet this
Submit Feedback