Ann Douglas
Deceased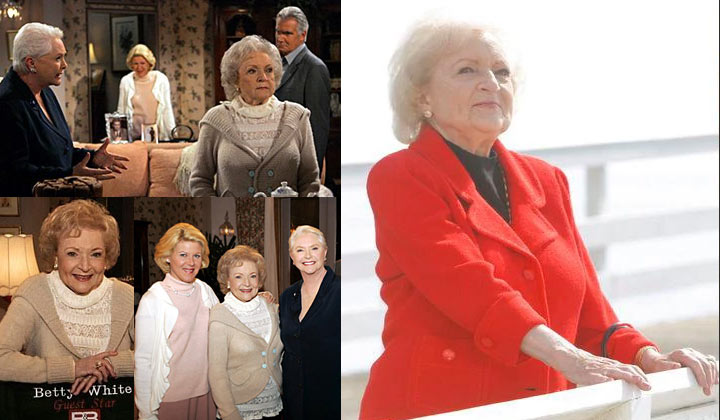 Betty White
Housewife
Lake Forest, Illinois at the time of her death
Single/Widowed
John Douglas (deceased)
Miriam (presumed mother)
Ridge Forrester (grandson)
Thorne Forrester (grandson)
Kristen Forrester (granddaughter)
Felicia Forrester (granddaughter)
Angela Forrester (granddaughter; deceased)
Thomas Forrester (great-grandson)
Steffy Forrester (great-granddaughter)
Phoebe Forrester (great-granddaughter; deceased)
Zende Forrester Dominiguez (great-grandson; via adoption)
Alexandria Forrester (great-granddaughter; deceased)
Ridge "R.J." Forrester Jr. (great-grandson)
Dominick Damiano (great-grandson)
Douglas Forrester (great-great-grandson)
Kelly Spencer (great-great-granddaughter)
Stephanie Douglas Forrester (daughter; deceased; circa 1940s)
Pamela Douglas (daughter; circa 1940s-1950s)
None (assumed)
Ignored Stephanie and Pam's abuse at the hands of her husband, John [circa 1940s-1950s]
Underwent mastectomy [pre-1976]
Hospitalized for pancreatic cancer and a possible pulmonary embolism [2009]
Ann Douglas shared a home with her husband, John Douglas, and their two daughters, Stephanie and Pamela Douglas, in Lake Forest, Illinois. After John died, Ann didn't understand why Stephanie moved out and stayed out of touch for 30 years (though Stephanie said in 1989 that she had gone to see her mother, which was apparently retconned). When Stephanie called and came for a visit, Ann was overjoyed, thinking Stephanie wanted to make amends. However, Ann vehemently denied Stephanie's contention that John had abused Stephanie as a child, and that Ann had done nothing to stop it, even when Pam confirmed Stephanie's story. Ann felt Stephanie was exaggerating John's discipline, and watched her daughter walk out a second time.
Accepting an invitation from Stephanie's husband, Eric Forrester, to come to Los Angeles for Christmas, Ann finally acknowledged the abuse, admitting she hoped it would stop on its own because she was too afraid to confront John. Only her great-granddaughter, Alexandria Forrester, was able to heal the wounds between Ann and Stephanie by including Ann in the family caroling. Deciding to stay in L.A., Ann took Eric up on his offer of a luxury condo and wangled a driver and a new wardrobe out of her son-in-law. Ann came to appreciate Eric and thought Pam would be a better match for him, calling Stephanie "damaged goods." But eventually Ann gave up her new lifestyle to return to the comforts of home in Chicago.
When Stephanie was shot, Ann warned Stephanie that Pam may have been the shooter, deeming Pam dangerous since she had been off her medication for bipolar disorder. But Pam had fallen down the stairs as a girl running from John, and a mass of scar tissue on her brain was making Pam do violent things, though shooting Stephanie wasn't one of them. After Pam had an operation to remove the mass, Ann welcomed her younger daughter back to Chicago to help her recover.
Later, after Pam returned to Los Angeles, Ann followed and took a taxi to Paradise Cove, a spot she discovered during a previous visit. Ann dumped a bottle of pills into the ocean and summoned Stephanie and Pam to the cove, stunning them with the news that she was dying of pancreatic cancer. Ann refused to go to the hospital, but when she had a painful episode, Pam called an ambulance against Ann's wishes. Ann begged her daughters not to let her die in a hospital, grateful when Stephanie and Pam took her to Paradise Cove, "the most beautiful place I've ever seen." Ann made peace with her girls, then quietly passed away in their company.
Post a Comment
Share on Facebook
Tweet this
Submit Feedback