Adrian (Dawson) Sword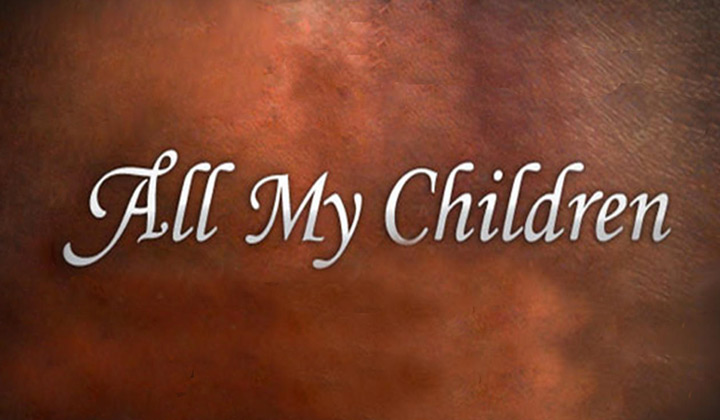 Unspecified new job in Alabama
Partner in incredibledreams.com
Bartender/bouncer at Sounds of Salsa
Former chauffeur for Opal Cortlandt (while working undercover)
Former government secret agent
Received a masters degree from MIT
Unknown
Single/Never Been Married
None
Frank Dawson (father)
Opal Cortlandt (biological mother)
Alice Dawson (adoptive mother)
Tad Martin (biological maternal half-brother)
Jenny Gardner (biological maternal half-sister; deceased)
Peter Cortlandt (biological maternal half-brother)
Edie Dawson (paternal half-sister)
Unnamed Dawsons (more than one paternal half-brother)
Jamie Martin (biological maternal half-nephew)
Kathy Mershon (biological maternal half-niece; given up for adoption)
Jenny Carey (biological maternal half-niece)
None
Legally, none. He has, however, bent the rules during his stint as a spy.
Abducted Palmer Cortlandt, tied him to a chair, and forced him to sign a divorce agreement splitting his assets 50-50 with Opal.
Adrian first appeared in Pine Valley in what was a case of mistaken identity. He made an unexpected appearance at Janet Green's bachelorette party and was thought to be the male stripper that had been hired. He formed a friendship with Belinda Keefer, the first person to incorrectly assume that he was the talent portion of the party. Belinda later helped Adrian find a job as Opal Cortlandt's chauffeur. Opal and Adrian instantly hit it off. The two were virtually inseparable. Palmer loathed the idea of his wife having a personal driver and assistant. He gave Adrian headaches at every possible turn. Adrian's gig as chauffeur, however, was only a cover for his real operation: he was an undercover agent working for the government to uncover a cache of stolen Nazi treasure. Adrian and his partner, Mike Roy, had been searching for the artwork for years and this was their only unsolved case. In a remarkable case of coincidence, Adrian happened upon the stolen artwork by accident. Palmer Cortlandt had stolen the paintings from a Nazi storage facility during his days in the service. The artwork was safely tucked away in a secret room in the basement of Cortlandt Manor. Opal happened upon the artwork and asked her husband to turn them over to the authorities, but Palmer refused. Adrian took after Palmer, who staged his own "death" to prevent apprehension. Palmer, however, was later caught in New York by Tad and Dixie and he agreed to turn himself in.
Adrian and Opal continued to grow closer. Adrian became puzzled when he found a picture of his father in one of Opal's self-help books. Opal explained that she'd bumped into Frank when she was on the run from her abusive husband, Ray Gardner. The two became fast friends, but eventually Opal had to return home to Ray. Belinda knew that a piece of the puzzle was missing. She pressed Opal for information, but Opal offered nothing in return. Belinda likened Opal's behavior and treatment of Adrian to that of a mother. Opal, who'd hired Adrian as her driver, had invited him to stay at Cortlandt Manor and was treating him more like a houseguest than an employee. Palmer, too, was suspicious of Opal and Adrian's relationship. Still furious that Opal had reported his art thievery to the authorities, Palmer was looking for a way to divorce Opal and still keep all of his assets intact. If Opal was having an affair with the much younger secret agent, Palmer knew that he Opal would get next to nothing in a divorce settlement. The confrontation was emotional. Opal burst into tears and disputed Palmer's claim that she was being unfaithful. "He's not my lover, you fool!" she sobbed. "He's my son." Adrian had been standing by the door and overheard everything. The news hit Adrian hard. Palmer, meanwhile, phoned The Intruder and had them print a front-page story about Opal's love child. The ensuing article compromised Adrian's position with the government and he was promptly released from duty. While still angry at Opal for not having told him the truth, Adrian was even more furious with Palmer for having taken his job away from him. Adrian kidnapped Palmer and tied him to a chair and then forced him to sign a divorce agreement that equally split all of his assets with Opal.
The revelation that Opal and Frank Dawson are his biological parents strained Adrian and Opal's relationship. Adrian still felt closer to Alice Dawson, the woman he believed to be his mother for so many years. Initially, Adrian harbored feelings of resentment towards Belinda because she hadn't told him that she knew that Opal was his mother. The pair managed to put this aside become lovers.
Things moved along nicely --- too nicely for Belinda's Aunt Grace. Grace sensed that Belinda was ready to settle down --- and it was clear that Adrian was content with a non-committed relationship. Belinda fantasized that Adrian proposed to her, but that never materialized. Belinda accepted a job offer from a law firm in Phoenix and left Pine Valley --- and Adrian --- behind.
In 2000, Grace resurfaced and issued Adrian a warning to steer clear of Tina Harding, a young woman who worked at the shelter. Tina had been in foster families for most of her life and Grace feared that Adrian would destroy her by starting and abruptly ending a relationship with her. Adrian assured Grace that he really cared about Tina and Grace backed off of her hard-line stance against the man. At the time, Tina had a crush on Mateo and paid little mind to Adrian. The two danced around the issue of "coupledom" for some time. They even went to the 1999/2000 Crystal Ball together, but both were hesitant to call themselves an item. As 2000 marched on, Adrian and Tina became closer... and intimate. Their relationship hit a few snags because of Adrian's "secrecy" in several issues, most notably his involvement in foiling Charlotte Devane's spy empire.
On October 31st, 2000, Adrian received a phone call from his mother breaking the news that his father had suffered a stroke. Understandably, Adrian immediately left Pine Valley and flew home to Alabama.
Post a Comment
Share on Facebook
Tweet this
Submit Feedback