The Bold and the Beautiful Recaps: The week of December 3, 2001 on B&B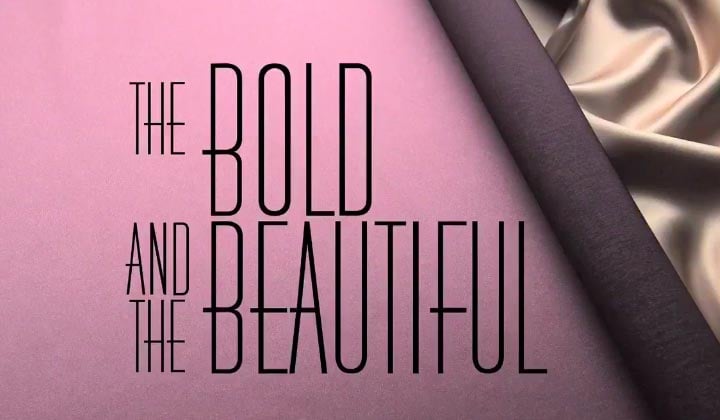 Monday, December 3, 2001
Tony and Eric talk while getting ready. Tony asked Eric to be his best man and he accepted. He thanks him for standing up for him and vows to be a good husband to his daughter. When Tony calls Eric, Mr. Forrester, he stops him and tells him to call him dad. He does and they hug. Meanwhile, Sally helps Kristen get ready for her wedding, when Stephanie walks in and asks Sally what she is doing there. Kristen says that she invited her and wants her to be a part of her wedding. Stephanie asks her who her maid of honor is and Kristen stuns her by telling her that it is Sally. Stephanie asks why and she tells her that if it wasn't for Sally her and Tony wouldn't be getting married this very moment. Sally convinced Tony to say yes, she tells her. Kristen and Sally start to put on her dress and Steph walks out feeling rejected. Thorne and Ridge notice she is upset, but don't know why. When they see Sally walking down the aisle, all their questions are answered. Kristen and Tony's wedding begins. Both looking lovingly into one another's eyes as they recite their vows.
Megan and Brooke talk about Tony and Kristen and the ongoing nuptials. Brooke relates it to her own life saying her marriages never stood a chance with Stephanie always planning her downfall. Brooke admits she is a little hurt she was not invited, but even more so that Bridget and Deacon are together. They shouldn't be together and the secret that could destroy their marriage would also destroy her relationship with her daughter. She continues saying that Kristen and Tony are so in love and want to make it work against all odds, and that is what she wants for Bridget. Brooke gets nauseated and sits down. Megan asks if she is all right. Brooke tells her yes, but that she has had these symptoms for a few days. Megan is puzzled and gets a look of horror on her face and asks Brooke if she may be pregnant. Brooke looks at her in disbelief that this may be true.
Tuesday, December 4, 2001
At Forrester Creations, Megan was suspicious that Brooke was pregnant with Deacon's child. There seemed to be no other way to account for Brooke's sudden nausea and illness. Brooke deeply denied that there was any chance that she could be pregnant. When Brooke recalled that she hadn't used any protection while making love to Deacon, she acknowledged there was a possibility that she could be pregnant. Megan rushed out and bought a home pregnancy test kit for Brooke.
Father Rivera married Kristen and Tony in an elegant fashion. Lillana and Stephanie both addressed Tony and Kristen as part of the ceremony. The entire Forrester family attended to celebrate Kristen and Tony's marriage. Sally, to the Forrester's dismay, was Kristen's maid of honor. Darla, Sofia, and other Spectra entourage also attended. After the wedding, Tony surprised Kristen with plane tickets to Africa for their honeymoon. After the wedding, Bridget told Deacon that she wished that the two of them had been able to have a wedding ceremony like Kristen and Tony. Deacon agreed that Bridget deserved a nicer wedding than the stop in Las Vegas that they had made. Bridget mysteriously left Deacon alone and went inside the church.
Megan and Brooke nervously awaited the results of the pregnancy test. Brooke, who was in a panic, didn't want to look at the results at first. Megan encouraged her to look at the results. Brooke was speechless when Megan asked her what the result of the pregnancy test was!
Wednesday, December 5, 2001
Deacon waits with the priest, wondering why Bridget disappeared and where she went. He is stunned when she appears in a wedding dress she borrowed from Forrester. Bridget tells Deacon they can make a fresh start and have the wedding she always wanted. Deacon tells the priest that he is committed to the marriage and ready to renew their vows. The ceremony begins and Deacon and Bridget pledge their devotion. They exchange rings, and kiss passionately. Brooke is devastated when she realizes the test is positive. Horrified that she is pregnant by her daughter's husband, she tells Megan that nobody can find out. Amber realizes what Bridget and Deacon are doing and tells Rick that if those two can overcome their problems, then they should be able to surmount theirs. Amber points out that there's a lot of tension between them and she just wants to show him what kind of wife she can be.
Thursday, December 6, 2001
At Forrester Creations, Bridget and Deacon told Brooke that she needs to accept the fact that they reaffirmed their wedding vows and they plan to remain married. Brooke tearfully said she didn't know when she would be in acceptance of their relationship. Bridget left the office; Deacon remained behind to speak with Brooke. Deacon advised Brooke to get over what happened between them. He told her he has no intention of telling Bridget that they slept together. Brooke wondered if Deacon could be believed when he says he loves Bridget. Deacon was trying to determine what Brooke's feeling are for him. Brooke told him not to worry because he's married to Bridget and is supposed to be in love with her. Brooke harshly added, "For the record, I have no feelings for you."
Amber took Rick to the grave of the actual Eric Forrester, III, the baby that died shortly after birth. She took him there because it is the place where all of her lies began. Instead of Rick forgiving Amber, he became upset with her. He told her he didn't think she would ever be able to stop lying to him.
In his office, Massimo told Stephanie that he is a billionaire and owns an empire. He also told her the only thing missing, is a son, to inherit his empire. Massimo said he intends for Ridge to inherit all of his property and money. Massimo imagined that Ridge's life would be completely different if he were told that he is the son of Massimo, not Eric. Massimo wants to train Ridge in his business. Massimo told Stephanie he has a low opinion of Ridge's career in clothing design. Stephanie reminded him that Ridge is perfectly happy as a designer. She also reminded him that the two of them already agreed that no one could ever know that Ridge is Massimo's son. Stephanie spoke with Eric on her cell phone. She made plans to have a birthday party for Ridge at the Café Rouse. When Stephanie left his office, Massimo began to consider going to the Café Rouse to inform Ridge that he is his father.
Friday, December 7, 2001
Amber wonders if she should just go back to Furnace Creek. She wants Rick's love and he can't give it to her. Amber hoped that Rick could get over his anger, but wonders if he just doesn't care anymore. Rick suggests that maybe they can still work things out. Amber is thrilled and promises there will never be another man in her life. Rick and Amber embrace. Amber suddenly feels a jolt of pain and tells Rick to take her to a hospital. Darla realizes Sally's foul mood is due to her feelings for Massimo. Sally suspects that Stephanie and Massimo are hiding something and resolves to find out what it is. She hears that the Massimo and the Forresters are at the Café Russe and decides to swing into action. Ridge is celebrating his birthday with Stephanie, Eric, Thorne, Bridget and Deacon as Massimo appears at the restaurant, determined to tell Ridge the truth. As Massimo hears them talk, he can't help but be touched by the close bond between the family members. He almost leaves, but finally approaches the table and declares that he has something to tell Ridge.