The Bold and the Beautiful Recaps: The week of August 28, 2006 on B&B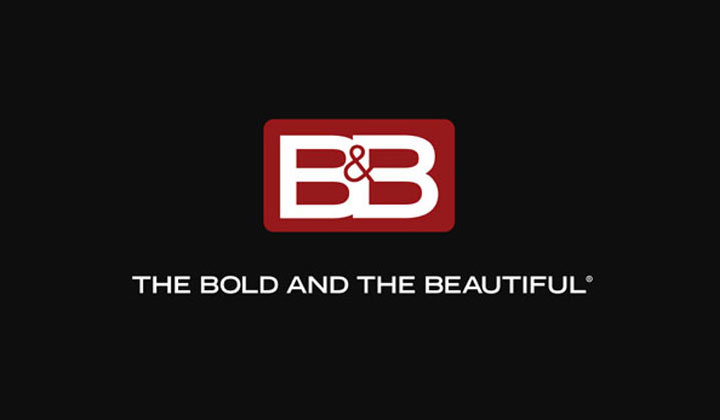 Monday, August 28, 2006
At the hospital, Thorne tells Phoebe that she is not responsible for Darla's death. Lt. Baker arrives to question Hector about the fire. Stephanie, Taylor and Phoebe are rattled when Lt. Baker enters Phoebe's room just as they were talking about not confessing. Lt. Baker asks Taylor about the marks on her arm and pulls out the evidence bag with the burnt strap. Later, Taylor talks to Thorne to make sure that Alexandria is okay. Bridget hands Phoebe's release papers to Taylor and informs her that Hector is looking for her. Nick enters his boat and discovers that his old friend Harry arrived and they catch up on old times. Nick then hires him to help him fix up his boat and gives him a place to live.
Tuesday, August 29, 2006
Taylor finds out that Hector is blind due to the explosion from the fire. Hector blames himself for his misfortune, but Taylor reassures and comforts him. At Thorne's house, Stephanie and Thorne dismiss the possibility of Taylor being a suspect and she tells him to drop the investigation into Darla's death. Stephanie tells him that Taylor will be there to help him. At Insomnia, Nick mentions that he can introduce Phoebe to Harry and have her give him a tour of the city. After Nick leaves, Phoebe enters and watches Harry steal money from the tip jar to pay for his coffee. Harry and Phoebe argue but flirt as well. During their conversation, Phoebe receives a phone call from Nick asking if she would give a tour around the city to a friend of his who just arrived in town. Phoebe agrees, not knowing that the friend is Harry. She decides to put money in the tip jar before she leaves and smiles flirtatiously with Harry.
Wednesday, August 30, 2006
Brooke is jealous of Ridge's flirting with Donna, and later watches her sister on the "Rich Ginger" talk show. Phoebe and Taylor play cards together and Taylor tells her about Hector's blindness. In the midst of their conversation, Thorne walks in and announces he is dropping the investigation. Later when Taylor and Thorne are alone and he is about to leave he thanks Taylor for her support and then kisses her. Stephanie visits Hector at the hospital and offers to pay for rehab at an institute far away, but realizes she is just trying to get rid of him. Hector accuses Stephanie of pushing Taylor and Thorne together. Felicia tells Rich Ginger (guest star Alan Thicke) that there cannot be any personal questions asked of Donna during the interview. Ridge encourages Donna as she is about to walk on stage, Felicia is suspicious as she feels that Ridge is up to something.
Thursday, August 31, 2006
While Stephanie and Thorne talked, he told his mother that he was giving up the investigation to find the person who killed Darla. A relieved Stephanie told him that it was best and even suggested that perhaps Taylor would be able to help him put his mind at ease. Thorne then admitted to Stephanie that he had kissed Taylor, but then apologized to her. Stephanie was sure as she told her son, that there was nothing wrong with what he did.
Hector was finally out of the hospital and Taylor brought him to her place. As the two talked Hector told her about the men that he worked with at the firehouse. They were gracious enough to offer to take care of him, but strong-willed Hector, said that he had to do it on his own. Another gracious offer was made by Taylor, when she invited Hector to stay at her place, while he was recuperating, and Hector agreed to do so.
As Nick came in, Brooke was glued to the TV so that she could watch the Rich Ginger show. She wanted to know about the interview and how everything was going. As Donna was introduced on the show, she became to answer questions that he asked her, and was surprised when he did ask her one about her and Ridge. How did she feel about Ridge -- was she in love with him? Donna, not wanting to give a straight answer, caused Rich to go straight to Ridge himself, by asking him to come out on stage. When he did, Donna questioned Ridge as to what was going on, and Ridge told everyone that the woman he was with, has managed to change his entire life. With that, he planted a big kiss on her. Brooke sat watching at home, unhappy with the whole ordeal and commented that she couldn't let this happen, to a very unhappy Nick.
Friday, September 1, 2006
As Taylor gets Hector situated in his new bedroom, she expresses to him her feelings of guilt. Stephanie arrives and is displeased to discover that Hector is there and is staying with Taylor. Brooke is devastated by Ridge and Donna's actions. Nick tries to convince Brooke to come to bed instead of going to confront Ridge but she leaves anyway. Ridge, meanwhile, confesses to Donna that he really does feel something for her and they kiss. Brooke rushes in and breaks it up, professing her anger and hurt at what they've done. Brooke asks to speak to Ridge alone. Ridge tells her that he still loves her and wants her back. Despite Brooke telling Ridge how much she loves Nick, they end up kissing. Donna, who is on her cell phone with Nick sees the kiss and tells him. Nick is devastated. Bridget, who was in the area and decided to stop by, tries to comfort Nick.