-->
Jake Thomas McKinnon
Deceased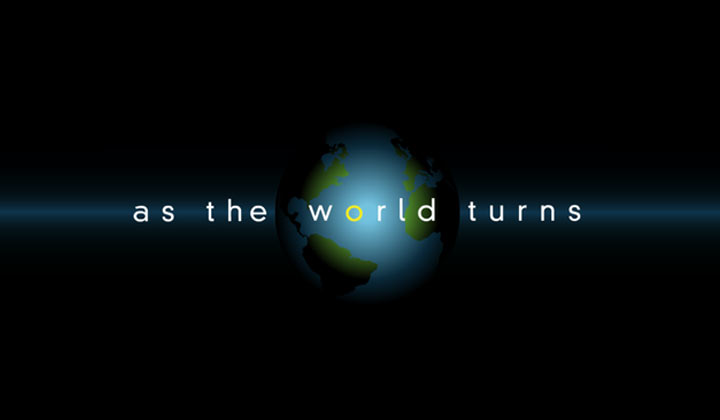 Shot and killed on April 20, 2002
Editor of City Times
Former owner and publisher of Bay City's "The Herald"
Former owner of McKinnon Publishing
Former CEO of Cory Publishing
Former video director at KBAY-TV
Formerly directed videos for D&M Productions
Formerly ran a video-production company, "Visions"
Former bartender at Cafe Paradise
Former bartender at Mary's Place
Condominium with Molly and his daughters, at time of death
At time of death Married (Molly Conlan)
Marley Hudson (divorced)
Paulina Maria Cory Corbino (divorced)
Victoria "Vicky" Hudson McKinnon (deceased)
Ray McKinnon (father; deceased)
Alice McKinnon (mother)
Kevin Anderson (half-brother)
Sean Anderson (nephew)
Vince McKinnon (uncle)
Mary McKinnon (aunt)
Kathleen McKinnon (cousin)
Cheryl McKinnon (cousin)
Ben McKinnon (cousin)
M.J. McKinnon (cousin)
Steven Frame (stepson)
Kirkland Harrison (stepson)
Bridget McKinnon (daughter; with Vicky)
Michelle McKinnon (daughter; with Vicky)
Olivia Matthews (dated)
Vicky McKinnon (adulterous affair; deceased)
Donna Love (lovers)
Lorne Devon (dated)
Amanda Cory (dated)
Julia Lindsey (dated; platonically)
Emily Stewart (dated)
Rose D'Angelo (dated; deceased)
Molly Conlan (lovers)
Was allergic to cats, hay, cucumbers, cilantro, plaster and latex
In October 1990, was shot by Paulina Cory and remained in a coma for five months.
In February 24, 1994, following a car crash, he was presumed dead and developed amnesia which cleared up after Matthew Cory punched him.
Arrived in Bay City to scam money from the Love family [1980's]
Attempted to scam money from the Cory family [1980's]
Raped Marley Love McKinnon [Oct 1990]
Blackmailed Paulina Cory into marriage [1990's]
Aided in the deception of Kirkland Harrison's identity [early 1990's]
Got in trouble with some loan sharks [1995]
Falsely arrested for murdering Vicky Hudson; cleared of all charges [early 1997]
Editor Jake McKinnon's arrival in Oakdale was sudden and unexpected. Jake was unexpectedly thrust into one of Oakdale's biggest stories when he inadvertently hired the baby nurse who helped to hold Emily Stewart hostage. After helping to get the nurse to confess, he followed Tom Hughes to Oakdale to get a story. Almost immediately upon arriving in town, he was offered a job as Managing Editor of the City Times. Anxious for the chance to work at a larger paper in a larger town, Jake accepted.
Jake's first big story was the investigation into the life of Alec Wallace. Jake was determined to get the entire story behind Wallace's illegal activities and stood up to his boss, Lucinda, when she tried to get him to go for the quick and easy headline. Soon, Jake got too close to the story and an attempt was made on his life. Fearing for his wife's safety, Jake convinced her to get a bodyguard and leave the country, only to have her plane crash due to the guard's sabotage. Jake tried to deal with his loss with help from Lucinda as well as rival reporter, Julia Lindsay. However, it wasn't Julia who would change Jake's life, but Molly Conlan! Jake admired Molly's spunk and was sympathetic about all the troubles she'd had since he had plenty skeletons in his own past. When Molly was injured and in a coma, Jake took it upon himself to visit her often. When she finally came to, she was touched by his friendship and dedication and the pair became very close.
Then Molly started experiencing visions of Jake's ex-wife, Vicky. Though skeptical, Jake decided to humor Molly and investigate. Through the course of the investigation, the pair fell in love and discovered a startling fact: Vicky's babies did not die with her in the plane crash; she gave birth before she died. Learning that the two girls were being raised by a farmer in Canada, Jake brought the girls, Michelle and Bridget, with him to Oakdale and then asked Molly to marry him.
Soon after their engagement, Jake and Molly's life started to take a tragic turn. The trouble began with the arrival of Nick Scudder, an old high school boyfriend of Molly's. Though he seemed to be a great guy, Molly didn't trust him for a second and when the twins disappeared, she blamed Nick. However, with Nick's help the real culprit was found, the twins' nanny, Mary. Though Nick was now a hero in Abigail's eyes, Molly was still very wary of him. At the same time, while planning her wedding to Jake, Molly was dismayed when her criminal record was plastered on The City Times' webpage. Ashamed of her racy past, Molly wanted to break off her engagement to Jake, but he wouldn't let her. Instead Jake reassured her that he loved her no matter what and the two married in a beautiful ceremony at the Walsh estate. Though ecstatically happy, Molly continued to be wary of Abigail's friendship with Nick, and for good reason. Months after her wedding, Molly found out that Abigail was planning to run off with Nick. Disgusted, Molly warned him to stay away from her daughter, which he agreed to do for a huge amount of money. Not long after, Nick was found dead and Abigail (who had since learned of Nick's deception) was found unconscious with no memory of Nick's death.
Trying to protect her daughter, Molly confessed to the crime, but soon evidence came forth showing Abigail to be the prime suspect. Working with Jake to investigate Nick's death, they discovered another suspect: their former nanny, Mary, who was in love with Nick! Though Mary initially denied the charge, Abigail's memory eventually came back and, after a confrontation with Mary, she remembered that Mary was in fact the killer. Thankfully, Abigail's brother, Aaron, was on hand to hear Mary confess and the charges against Abigail were dropped. Unfortunately, the nightmare was far from over. Her secret uncovered, Mary became unhinged and took Molly hostage in exchange for $ 1 million dollars. Jake stormed in without police help to rescue Molly, and though he succeeded it was at the cost of his own life after he was shot wrestling a gun away from Mary. After Jake's death, Bridget and Michelle were (against Molly's wishes) taken by Vicky's mother and sister to Bay City.
Jake McKinnon was a man who followed his own path. Jake was man who had high standards for himself and his profession who would rather quit his job than give in to any demands. On the flip side, he was stubborn and would easily do something underhanded to get a story. Despite, rocky past, Jake learned from his mistakes and became a better person because of it. Jake McKinnon is missed, not only in Oakdale, but in Bay City as well.
Post a Comment
Share on Facebook
Tweet this
Submit Feedback