Sage Tenney Snyder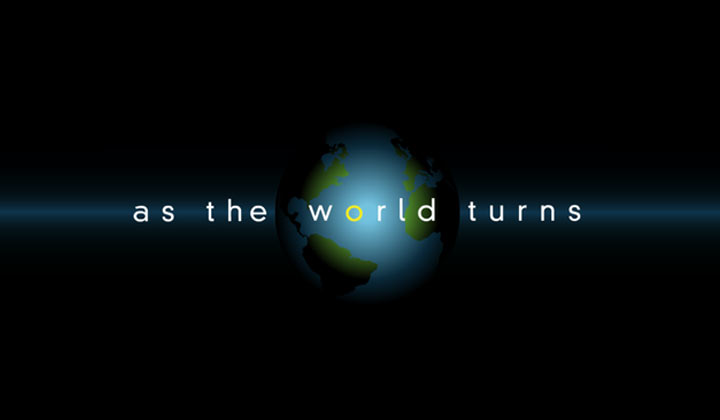 Camryn Rose DeRoche
2003
Bianca Pagona
2004
Colleen Feehan
2004 to 2005
Elle Sauli
Allie Gorenc
Born June 16, 2003
Revised to 1998 when she was aged to 8 in late 2006
Student
Milltown with her parents
Single/Never Been Married
None
Jack Snyder (father)
Carly Tenney Snyder (mother)
Nora Kasnoff (half-sister; deceased)
Parker Munson/Snyder (half-brother)
J.J. Larrabee Snyder (adoptive half-brother)
Bert Snyder (paternal grandfather; deceased)
Delores Snyder Pierce (paternal grandmother)
Ray Tenney (maternal grandfather; deceased)
Sheila Washburn (maternal grandmother; deceased)
Rosanna Cabot (aunt)
Gwen Norbeck (aunt)
Brad Snyder (uncle; deceased)
Lee Washburn Tenney (great-aunt)
Emma Snyder (great-aunt)
Billy Norbeck (cousin; deceased)
Hallie Munson (cousin)
Liberty Ciccone (cousin)
Jacob Snyder (cousin)
Molly Conlan (first cousin once removed)
Seth Snyder (first cousin once removed)
Iva Snyder (first cousin once removed)
Caleb Snyder (first cousin once removed)
Ellie Snyder (first cousin once removed)
Holden Snyder (first cousin once removed)
Meg Snyder (first cousin once removed)
Abigail Williams (second cousin)
Aaron Snyder (second cousin)
Luke Snyder (second cousin)
Faith Snyder (second cousin)
Natalie Snyder (second cousin)
Ethan Snyder (second cousin)
Eliza Ryan (second cousin)
None
Faked her own kidnapping [Nov 2007]
Slapped herself and accused Janet Ciccone of doing it [Nov 2008]
Sage Snyder's entry into the world was a complicated one. During her pregnancy, Carly Tenney Snyder had no idea who fathered her child---her husband, Jack, or her one-night stand, Mike Kasnoff. Though Carly begged Jack to forgive her indiscretion, he couldn't and filed for divorce. Finally, near the end of her pregnancy, Carly suddenly disappeared. Jack was worried that she'd been a victim of foul play and was relieved to learn that she simply went to Montana. Jack rushed to Montana and arrived at her old home where he wound up delivering Carly's daughter, whom they named Sage. Afterwards, Jack promised that he'd stand by Carly no matter what. There was only one problem—their divorce had just gone through. After a remarrying Carly in a simple ceremony, Jack learned that Sage was his child. The Snyder family remained happy for months until Jack's car went off a cliff. When an extensive police search turned up nothing, everyone was convinced that Jack was dead. That is everyone except Sage's big brother, Parker. Parker insisted to everyone that Jack was still alive. Months later, he was proven correct when Carly found Jack in a nearby town suffering from amnesia. Unfortunately, since he had no memory of Carly, he resented her insistence that he resume their marriage. He considered Julia Larrabee and her son, JJ, to be his family now. In a last ditch effort, Carly tricked Jack into going to Montana. There, his memory came flooding back and he ultimately resumed his life with Carly. Soon after, Julia died and the Snyders adopted JJ. Again, the Snyder family was complete.
Unfortunately, a few years, and some lies, later, Jack would divorce Carly. Resolved to build a life without him, Carly went into business with Simon Frasier. Unfortunately, this would be a mistake. Simon irresponsibly went to loan sharks for money and they demanded payment. Carly impulsively went ahead with Simon's plan to rob the crown jewels of Leonia. Unfortunately, they were caught and Carly and Simon went on the run to avoid prosecution. Months later, Carly finally returned and the charges against her were dropped. Later, Sage was heartbroken when Carly told the kids she was dying. Though married to someone else, Jack moved in with Carly to make her last days as comfortable as possible. Old feelings resurfaced and, after Katie annulled their marriage, Jack asked Carly to marry him. In the meantime, Carly assured her children that everything would work out fine. They realized what she meant when, at the altar, Carly confessed to Jack that she was misdiagnosed: she wasn't dying after all. Jack's elation turned to anger when Carly admitted that she'd known the truth for several weeks. Though Parker again wrote his mom off as a liar, JJ and Sage quickly forgave her, with Sage trying to remind Parker that Carly did tell them everything would work out. Hoping to have her entire family together again, Sage wrote a ransom note and then left the house, hoping her parents would bond over her "kidnapping." It didn't take long for her parents to discover the ruse and, when Sage returned home, Carly scolded her for her actions.
Months later, Sage pretended that she was "dying" to win the Miss Snowflake America contest in Michigan. Sage hoped to reunite her parents during the trip, but a contestant's rivaling mother distracted Carly. Fortunately, by the end of the end, Sage finally got her wish when Jack and Carly remarried.
Post a Comment
Share on Facebook
Tweet this
Submit Feedback