The Bold and the Beautiful Two Scoops Commentary (2023)
The Bold and the Beautiful opinion columns from 2023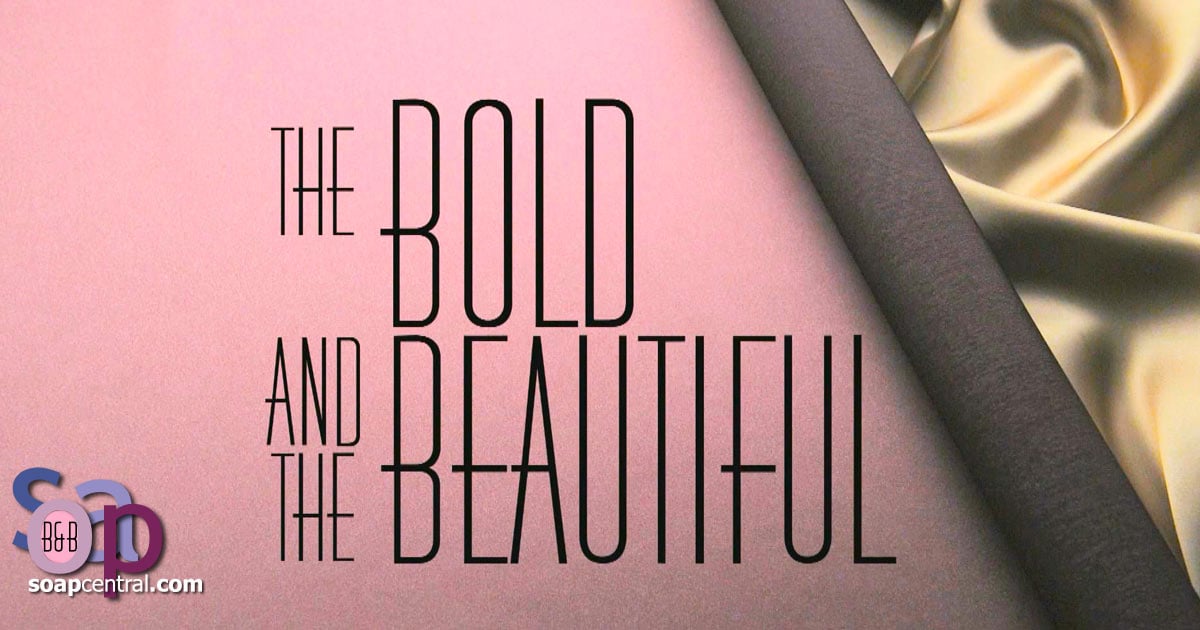 <
Every week, our Two Scoops columnists share their thoughts and opinions in the Two Scoops commentary columns. Those columns are archived to allow fans a chance to make sure that they've read every opinion for every week. This archive features columns written about The Bold and the Beautiful in the calendar year.
To access columns from other years or to review columns for other soaps, please see the Related Information links at the bottom of this page to access a specific year. Or to view a listing of all years for which columns are available, simply click here.
January 2, 2023
It's a New Year, but before putting 2022 in the rear, it's time to flash back on the year that couldn't keep a good villain in the grave -- or hero, either, for that matter. In 2022, the most adult person hasn't even hit puberty, and viewers got a glimpse of the darkest Bill of all time. The year ended with a triple dose of karma for Taylor, Steffy, and Thomas. Plus, you'll never guess who our Scooper thinks should quit his night (and day) job stripping. Let's scoop!
January 9, 2023
Before Sinn could toast the arrival of 2023, their bubbly was flattened by the revelation that Bill had taken up with Sheila. Not only that, but Bill getting Sheila arrested was part of his plan to free her! And can you believe that Taylor's single bullet to Bill's back has come back to haunt her? See who gets top Bill-ing with Two Scoops' Mike.
January 16, 2023
Last week, it was all about rubber and glue because whatever Taylor and Steffy said about Bill and Sheila went double for the Forrester clan, too. Speaking of rubber, Mike was stretching it to think Sheila would love him, but she ignited the love triangle from hell by gluing herself to Bill while Deacon still carries a torch for her. The pitchforks are out for "Shill," plus, we'll name eight things viewers don't want to see in 2023. Let's scoop!
January 23, 2023
Word got around Los Angeles this week that Bill Spencer had taken up with Sheila Carter. While his exes and kids reeled, Taylor was willing to negate Bill's blackmail by serving time for shooting him. But could it be true that someone else tried to devalue the Dollar? Dish the story everyone's dishing with Two Scoops' Mike!
January 30, 2023
Last week, Thomas' ego reigned, but will the emperor have no clothing line? Here are three things Thomas needs to do before he should be welcomed back at Forrester. Also in this Two Scoops, who's got the most mojo with Sheila, Bill or Deacon? Plus, did Katie just prove 2021 Carter right about not dating her? Will 2023 Carter be sorry he didn't listen?
February 6, 2023
All your B&B boos thought that the solution to Sheila was simply getting through to Bill. Well, except Taylor, the only one with a concrete plan of action -- turning herself in for shooting the Dollah! Is Taylor's dissection of darkness on par with a journey she already took in 2006? Light it up with Two Scoops' Mike!
February 13, 2023
Last week, Deacon and Sheila brought back an essential soap trope -- the forbidden romance. Their love story has many viewers swooning, and it's easy to see why. Plus, Steffy is officially overwhelmed. Ridge's absence has left Steffy to police Sheila and Thomas and to babysit Taylor and Douglas due to Thomas' bright idea that Douglas "chart his own destiny." The custody battle is played out. Maybe it's time for Douglas to chart a course to boarding school. Let's scoop!
February 20, 2023
Hope, Liam, and Thomas all got rejected by Douglas for Valentine's Day. Each in the trio has reasons for fulfilling the boy's wish to live with his Aunt Steffy, but it seems that all the adults have forgotten the biggest reason Douglas shouldn't have been indulged. Shoot the arrows with Two Scoops' Mike!
February 27, 2023
Brooke's attempt to "get her groove back" with Hollis devolved into another popcorn and hugs session with Taylor. Is Taylor matchmaking for Brooke to make Brooke unavailable for Ridge or to make Brooke unavailable for Taylor? Is Taylor in denial that she has fallen in love with Brooke? Plus, join in and fondly recall B&B's older women and their younger men. Let's scoop!
March 6, 2023
Carter blew out ten bold and beautiful candles, while Hope for the Future came under such fire that Steffy recruited the devil himself to fan the fashion flames. Meanwhile, Bill vowed that Sheila would fry for betraying him while she was across town doing exactly that! Turn up the heat with Two Scoops' Mike!
March 13, 2023
Last week, it was Liam versus the world as he called out Sheila, Steffy, and Taylor and asked the pivotal question: When will Thomas' bad deeds outweigh his talents? Probably never, but here's a look back at Thomas' most outrageous moments and a plan about how Liam can use Wyatt to neutralize Thomas. Plus, are Deacon's Pickleball skills really to die for? Let's scoop!
March 20, 2023
Liam's chips got burned when he learned that Hope would again be working with Thomas, whom Steffy belatedly remembered Hope found tasty. But while Bill unsuccessfully tried to open Sheila's bag of snacks, he did let Ridge out of another one! Get into the March and the madness with Two Scoops' Mike!
March 27, 2023
Bill's love for Sheila is as phony as a three-dollar bill, but does he really think he can get the confession and hit the eject button before the "I dos"? Here are the two scoops on why this crazy plan to catch Sheila might land Bill with a life sentence of his own. Plus, why is it any of Steffy's business how Hope feels about Thomas? Let's scoop!