Margo Maclaine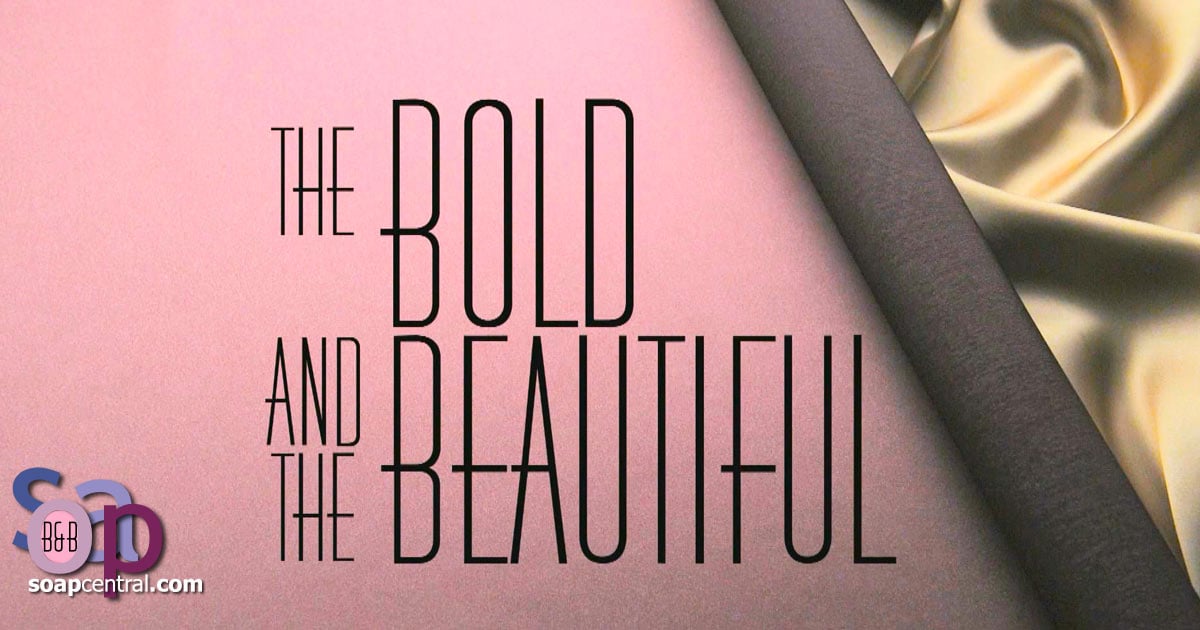 Fashion designer
Former personal assistant to Eric Forrester at Forrester Creations
Presumably Wisconsin
Formerly Los Angeles
Single (assumed)
Mr. Lynley (divorced, dates unknown)
Bill Spencer, Sr. [Married: 1989; divorced: 1992]
Ben Maclaine (father)
Helen Maclaine (mother)
Jake Maclaine (brother)
Charlie Maclaine (uncle; deceased)
Mark Maclaine
(son; with Clarke; 1988)
Got pregnant by married man Clarke Garrison [1988]
Cheated on husband Bill Spencer, Sr. with Blake Hayes [1991]
Margo Lynley was a divorcée from Wisconsin who worked as personal assistant to Eric Forrester, head of design house Forrester Creations. Margo had a short-lived fling with Eric's son, Ridge Forrester, who wouldn't commit, which prompted her to confess to Eric she'd been in love with him for years. Knowing Eric was married to Stephanie Forrester, Margo offered to resign but was allowed to keep her job at Forrester, eventually being invited to join its design team.
Margo accepted the attentions of publishing magnate Bill Spencer, Sr., keeping their involvement quiet since the Forresters hated Bill for trying to steal Thorne Forrester for his company and working to keep Ridge away from his daughter, Caroline Spencer. But Margo also began seeing designer Clarke Garrison, who was married to Kristen Forrester, and became pregnant. Margo hired attorney Storm Logan and threatened to sue the deadbeat Clarke if he didn't pay her $100,000 in child support. Margo delivered a boy, Mark; Margo asked Storm to be Mark's godfather and fumed when Clarke showed little interest in his son.
Hoping to sway Kristen away from Clarke, Margo tracked down Kristen's ex-boyfriend Mick Savage and brought him to Los Angeles, but the ploy didn't work. Though Margo was happy that Clarke finally acknowledged Mark when the infant was hospitalized with a fever, Margo finally gave up on Clarke and accepted a proposal from Bill. Margo designed the showstopper for a joint fashion show with competitor Spectra Fashions on the Queen Mary and was shocked to discover Spectra had the same showstopper, as Clarke had inadvertently copied Margo's sketch.
Margo intervened when young Felicia Forrester began dating tennis instructor Jake Maclaine, initially keeping it secret that Jake was Margo's brother. Margo felt Jake was bad news since he had run away from home as a teen and cut off their parents. After Jake refused her offer of $5,000 to leave town, Margo flew home to Wisconsin to question her parents, who assumed Jake was dead. Margo was stunned when Jake confessed that their father, Ben Maclaine, had molested him. Home to visit a gravely ill Ben, Margo saved Jake from being asphyxiated in the garage by their uncle, Charlie Maclaine, who had actually been guilty of molesting Jake.
Wanting a father for Mark but miserable in her marriage to Bill, who was angry she had kept her family problems a secret, Margo got to know Blake Hayes and freely talked to him about Forrester Creations, not knowing Blake was searching for information about Ridge because Ridge was married to Blake's ex-wife, Taylor Hayes. Margo and Blake embarked on an affair which Margo flaunted to Bill, especially after learning Bill was fooling around with Julie Delorean. Margo thought better of her involvement with Blake when he attacked Bill for catching them together, but by then there was no hope for Margo and Bill's marriage.
Margo was shocked when Jake confessed to stealing Forrester Creations' innovative wrinkle-free formula, BeLieF. Margo knew that Jake was trying to cover for his ex-girlfriend, Macy Alexander, who stood accused of the theft, so Margo asked Eric not to prosecute Jake, then returned to Wisconsin with her brother.
In 2002, Margo appeared via a flashback experienced by her grown-up son, now known as Mark Maclaine, who came to Los Angeles to confront Clarke; the recollection featured Margo advising Mark not to meet with his father. Margo has not been seen nor mentioned since.
Post a Comment
Share on Facebook
Tweet this
Submit Feedback