Mark Maclaine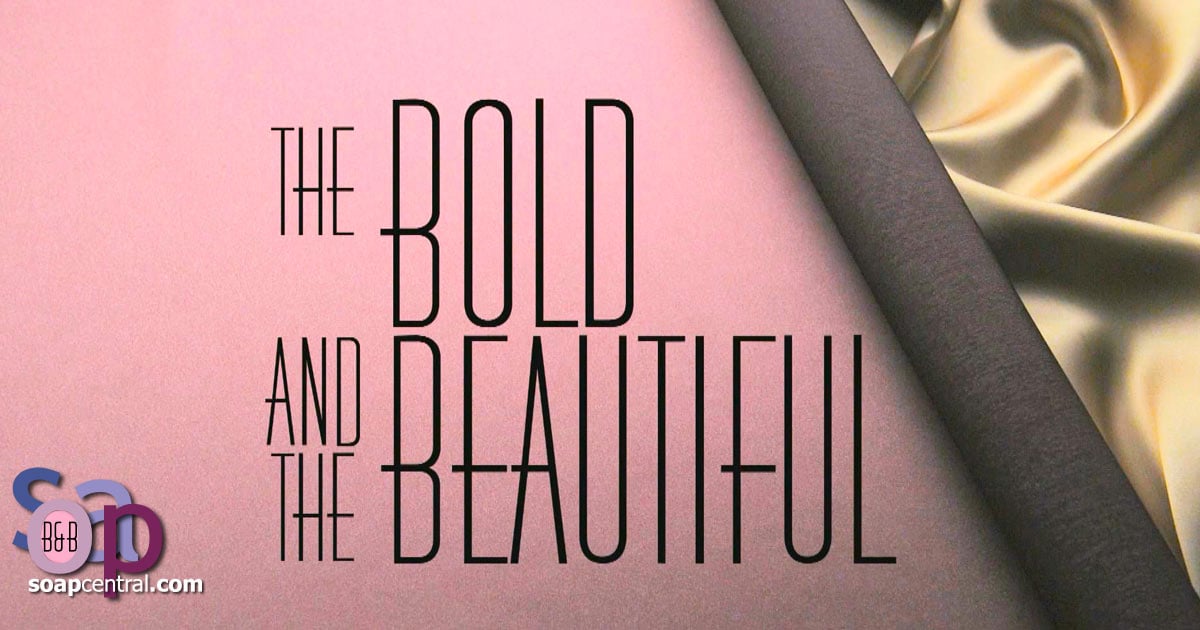 Zachariah Koslow-Schillace
1988-1992
Born on-screen December 9, 1988
Mark Lynley (childhood name)
Mark Garrison (childhood name)
Emergency room doctor
Physician
Presumably somewhere in L.A.
Single (assumed)
None (assumed)
Clarke Garrison Sr. (father)
Margo Lynley (mother)
Clarke "C.J." Garrison Jr. (half-brother)
Ben Maclaine (grandfather)
Helen Maclaine (grandmother)
Jake Maclaine (uncle)
Charlie Maclaine (great-uncle; deceased)
None known
Bridget Forrester (dated)
a href="jackie.php">Jackie Marone (kissed)
Accepted $1 million to help Stephanie Forrester fake a heart attack [2005]
Punched by C.J. Garrison [2002]
Slapped by Stephanie Forrester [2005]
Mark Maclaine is the son of Margo Lynley, who had an affair with married fashion designer Clarke Garrison. Mark briefly had a stepfather in Margo's second husband, publishing magnate Bill Spencer, Sr., but after that marriage ended, toddler Mark accompanied Margo and his uncle, Jake Maclaine, back to their hometown in Wisconsin.
As an adult, Mark became a doctor and took his mother's maiden name, Maclaine. Mark returned to Los Angeles to confront Clarke, though Margo advised against it. Mark was the doctor on call when psychiatrist Taylor Hayes Forrester was shot in the heart during a scuffle with career criminal Sheila Carter; Mark did his best to see Taylor through the crisis, but mourned with the rest of Taylor's family when Taylor succumbed to her injuries and died.
Mark became a mentor to young hospital intern Bridget Forrester and fell for her, only to find out that Bridget's boyfriend, C.J. Garrison, was his half-brother. Mark developed a relationship with Clarke but sparred with C.J. over Bridget. In fact, Mark and C.J. were so busy arguing that they missed a chance to say goodbye to Bridget, who was flying to Portofino, Italy for a Forrester Creations fashion show. Mark lost the noncommittal Bridget when she began having feelings for Taylor's widower Ridge Forrester, after learning she wasn't related to him.
Through 2003 and 2004, Mark was on hand during medical emergencies: when Nick Marone and his mother, Jackie Marone, were injured in a plane crash and when Sally Spectra faked a heart attack; Mark helped Bridget's ex-husband, Deacon Sharpe, recover from paralysis caused by a gunshot wound; Mark treated Amber Moore, who had been in a fire; Mark ran the paternity test that proved little R.J. Forrester had been fathered by Ridge, not Nick; Mark gave cancer survivor Felicia Forrester a clean bill of health and treated Jackie's husband, Massimo Marone, when he was felled by a stroke. Mark was also on duty when Ridge's mother, Stephanie Forrester, and her maid, Helen Moreno, were injured in a car accident.
Mark treated Ridge, who was knocked unconscious at Taylor's graveside and woke up claiming Taylor was alive. When Ridge's family questioned his sanity, Mark told Stephanie that Taylor's time of death had been hard to pinpoint because she'd disconnected herself from the monitors, and that he had been forced to have someone else sign Taylor's death certificate because he'd been called away to the emergency room. Mark was as surprised as anyone when it turned out Taylor had been spirited away from the hospital by the smitten Prince Omar Rashid of Morocco and taken to his palace to recover.
Mark accepted $1 million from Stephanie, who wanted to fake a heart attack to manipulate Ridge into leaving his current wife, Brooke Logan, for ex-wife Taylor. Mark falsified lab tests and pretended to "treat" Stephanie in front of her family. Mark was flattered when attractive older woman Jackie began coming on to him, accepting dinner dates with her and eventually kissing her. But Mark suddenly received a call from Stephanie, who warned him Jackie was on to him; by that time, Mark had slipped to Jackie about his deception, and Jackie had gotten it all on tape. Mark reluctantly accompanied Jackie and Brooke as they confronted Stephanie and got smacked in the face by his "patient." When audiences last saw Mark, he was hiding in Sally's car, and he has not been mentioned since.
Post a Comment
Share on Facebook
Tweet this
Submit Feedback