Michael Lai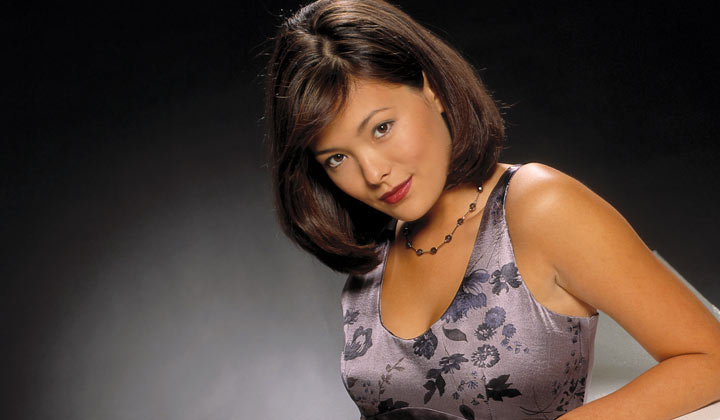 Lindsay Price
Former junior marketing executive for Forrester Creations
Unknown
Previously a Malibu beach house owned by Taylor Hayes
Previously a Los Angeles apartment with Dylan Shaw and Jasmine Malone
Unknown
None (assumed)
Unknown
None (assumed)
Dylan Shaw (kissed)
Clarke Garrison (dated)
Enrique Alvarez (kissed)
Lied to Jessica Forrester that she and Dylan Shaw were involved romantically [1996]
Suspected of shooting Grant Chambers [1997]
Michael Lai was a college student who, because of her masculine name, ended up roommates with a boy, Dylan Shaw. Dylan had just been through a statutory rape case with his girlfriend, Jessica Forrester, and they were on a break; when Dylan began seeing Jessica's mother, Maggie Forrester, Michael offered to pose as Dylan's girlfriend so Jessica wouldn't find out. After Maggie broke things off with Dylan, Michael kissed Dylan herself.
Michael's friend, Jasmine Malone, wanted to sue knockoff fashion house owner Sally Spectra after Jasmine was injured plunging three floors in Spectra's elevator, but Michael talked Jasmine out of it. Later, Michael was hired in an administrative capacity at competitor Forrester Creations, where she learned that all Forrester designs bore a distinctive identifying mark; Michael discovered the mark on Spectra designs and reported to Forrester co-founder Eric Forrester, refusing to keep quiet in exchange for a modeling gig Sally offered.
When Jessica arrived looking for Dylan and caught Michael in lingerie, Michael lied that she and Dylan were an item, then told Dylan about Jessica's visit and her deception. Though Dylan returned to Jessica, Michael helped keep secret the fact that he was stripping at a club to make his rent money. Michael accepted a date from womanizer Clarke Garrison but threw champagne in his face when he tried to seduce her. Michael then met Forrester designer Grant Chambers, who warned Michael to stay away from Clarke because he had hurt his sister; afterwards, Michael dated Grant, hoping he would be exclusively hers given he still had feelings for old friend Taylor Hayes and was being pursued by the recently paroled Sheila Carter.
Michael became roommates with Grant, but she was disappointed when Grant took an interest in Forrester CEO Brooke Logan. Michael moved back in with Dylan and Jasmine upon learning Grant had kissed Brooke, but returned to Grant and lost her virginity to him when he swore his devotion. However, Michael got the shock of her life when Brooke proposed to Grant during a fashion show, and he accepted. Michael and Grant briefly worked things out, but when she caught him hugging Brooke, she broke up with Grant for good, kissing new employee Enrique Alvarez to make Grant jealous. Michael came to the aid of Enrique's object of affection, Claudia Cortez, when she faced deportation for being in the United States illegally. Later, Michael had to laugh when Genoa City transplant Lauren Fenmore accidentally came on to her in the misty Forrester stream room.
Michael was tasked with ensuring the repair of a gun after Grant became CEO and alienated everyone with his power trip, including Michael; soon, Grant was shot, and Michael became a suspect because her fingerprints were on the gun. Michael was cleared of suspicion but had to testify against Brooke's ex-husband, Ridge Forrester, who was jailed for the crime. Michael was last seen at a pool party celebrating Ridge's suspended sentence -- Michael never knew that Ridge had agreed to take the rap because Grant was trying to protect young Rick Forrester, the real shooter -- and Michael has not been mentioned since.
Post a Comment
Share on Facebook
Tweet this
Submit Feedback