CJessica Forrester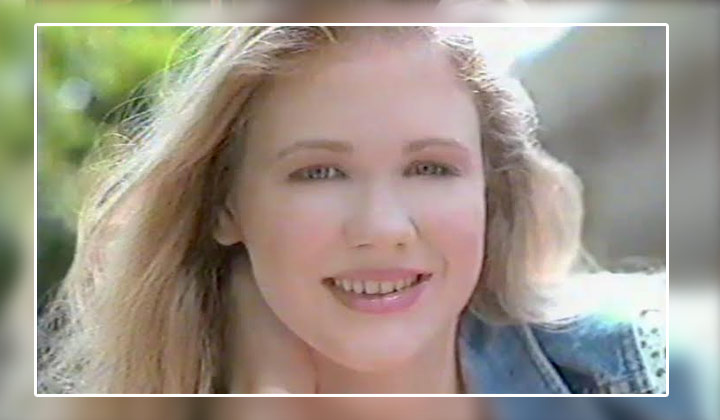 Maitland Ward
Said to be 17 in 1994, making date of birth 1977
Went to college in London, England
Studied at the University of Southern California
Unknown
London, England
Formerly the Forrester Mansion (369 Willow Hill Road, Beverly Hills, CA, 90210)
Formerly Davenport, Iowa
Unknown
None
John Forrester (father)
Maggie Forrester (mother)
Ivy Forrester (half-sister)
Eric Forrester, Sr. (uncle)
Thorne Forrester (cousin)
Kristen Forrester (cousin)
Felicia Forrester (cousin)
Angela Forrester (cousin; deceased)
Eric "Rick" Forrester, Jr. (cousin)
Bridget Forrester (cousin)
Alexandria "Aly" Forrester (first cousin, once removed; deceased)
Dominick Damiano (first cousin, once removed)
Zende Forrester Dominguez (first cousin, once removed; via adoption)
Eric Forrester III (first cousin, once removed; deceased)
Nicole Marone (first cousin, once removed; deceased)
Logan Knight (first cousin, once removed)
Elizabeth Forrester (first cousin, once removed)
None known
Irving "Sly" Donovan (broken engagement)
Made Sly Donovan believe she was pregnant [1996]
Diagnosed with juvenile diabetes [1994]
Raped by Sly Donovan [1996]
Kidnapped by Sly Donovan [1996]
Survived a bar fire and explosion [1996]
Jessica Forrester is the daughter of John Forrester and Maggie Forrester, and was primarily raised in Davenport, Iowa. One summer while her parents were tooling around Canada in an RV, the teenaged Jessica went to Los Angeles to visit her uncle, Eric Forrester. Though she enjoyed meeting her new relatives and seeing the sights, Jessica was shocked when she learned her parents were getting a divorce. Jessica became the legal guardian of Eric and his ex-wife, Stephanie Forrester, the co-founders of design house Forrester Creations.
When Jessica was taken to a hotspot by her cousins, she met older boys Dylan Shaw, an aspiring designer at Forrester, and Irving "Sly" Donovan, a bartender. Jessica crushed on Dylan, but she and Sly saw Dylan kissing Forrester model Ivana Vanderveld; Jessica denied Dylan's accusation that she ratted him out to Eric because of the company's "no dating the models" policy. Jessica was happy when Dylan and Ivana threw her a party for her seventeenth birthday until she overheard Dylan saying that Eric had asked him to keep an eye on her. The naïve Jessica gulped down some Jell-O shots and drunkenly went upstairs with Sly, getting out of his seduction attempt when Dylan came and rescued her. Jessica was thrilled when Dylan gave her a birthday kiss.
Jessica spent a day with Dylan at L.A.'s Universal Studios theme park and accepted a necklace from him. Jessica fell in love with Dylan and made love with him in his dorm room. Not wanting to get Dylan in trouble, Jessica kept quiet about the flowers he sent anonymously when Stephanie asked about them. As things were getting physical with Dylan again, Jessica was mortified to see Stephanie barging into the room, having found condoms in Jessica's bureau. Jessica implored Eric and Stephanie to understand, but could only watch as her guardians had Dylan arrested for statutory rape.
Jessica insisted that she had willingly made love to Dylan and was crushed when the court ordered Dylan to stay away from her. Jessica met Dylan in secret, barely escaping getting caught when Dylan's new boss, fashion rival Sally Spectra, called Jessica to warn her Stephanie was on her way over. Jessica and Dylan did get caught by Eric, with Jessica reminding her oft-married uncle that he had no right to judge her. On the stand, Jessica told the lawyers she shouldn't have to say whether she and Dylan had sex. With Dylan's case not going well, Jessica suggested to Dylan that they run away, but she fell asleep in the car, and when she woke up, she found Dylan had brought back to Eric and Stephanie. Jessica was very grateful to them when Stephanie rewarded Dylan's responsible act by standing up for him in court; he was judged not guilty.
At a Forrester seminar, Jessica met the mousy Carol Roberts, who seemed particularly interested in Jessica's cousin, designer Ridge Forrester, and his wife, Brooke Logan. Jessica did her best to answer Carol's questions but had no idea she was really Taylor Hayes, Ridge's former wife who was believed to have died the year before and came back to Los Angeles in disguise.
Jessica and Dylan decided to take their relationship slow to prove to her guardians they were ready to be together, but ultimately Jessica and Dylan agreed to see other people. Jessica found her newly-single mother, Maggie, on her doorstep and refused to go back to Iowa with her because she had gotten a scholarship to the University of Southern California. Later, Jessica was upset when Sly told her he'd seen Dylan kissing an older woman. Jessica felt encouraged when Maggie advised her to fight for Dylan, but was horrified to learn the older woman Dylan was involved with was her mother. Later, Jessica fainted and discovered she had diabetes, though she was relieved to learn the ailment was manageable.
After Jessica got a break-up letter from Dylan, she started seeing Sly, who moved too quickly for her. Jessica was floored when he produced a ring and proposed; she told Sly she'd wear it if he gave her time to think. Jessica wasn't sure what to feel when Dylan and his female roommate, Michael Lai, told Jessica to be careful of Sly. Jessica broke off her engagement with Sly and went to Dylan's, where she found Michael in lingerie declaring that Dylan was her boyfriend; Jessica found out later that Michael had left out that she and Dylan had already broken up. Elsewhere, Jessica became concerned when Brooke disappeared; Jessica heard Stephanie and Eric talking about taking custody of Brooke's children and warned Ridge.
Jessica was flabbergasted when her new friend Jasmine Malone learned that Sly was planning to get Jessica pregnant by plying her with booze and using a faulty condom so he could live off the Forrester millions. Determined, Jessica attended a beach party with Sly, who got wasted; the next morning, Jessica lied that they'd had sex. Jessica then told Sly that she was carrying his child and produced a computerized baby doll for him to train on for fatherhood. Jessica threatened to leave when Sly wouldn't take the doll seriously and told him that they were on their own financially without help from her rich family. Jessica dragged Sly to parenting classes, keeping quiet when she saw him kissing Jasmine.
Jessica and Dylan found their way back to each other, but she was curious when Dylan said very little about his new job. Jessica supported Dylan's desire to go to the prestigious Design Academy and encouraged him when he had a tough time coming up with the expensive tuition. But Jessica blasted him when she found out he had been working as a stripper at the Beverly Hills Hideaway. Feeling betrayed, Jessica discussed the situation with Sally's friend, department store maven Lauren Fenmore, who admitted that she'd offered Dylan $10,000 to sleep with her so he could pay his tuition. Jessica freaked until Lauren assured her she was only testing Dylan's commitment to her, and that, because of his love for Jessica, he had torn up the check. Jessica forgave Dylan but wanted to see his stripper routine at Dylan's final performance at the Hideaway, where they ended up having a great time.
Jessica was ready to tell Sly she wasn't really pregnant when he earnestly admitted he would be a terrible father and that it would be better for the baby if he left town. Jessica was doubly stunned when Sly came back, having cleaned himself up for a job interview and wanting to do right by their child. Jessica sheepishly told Sly she wasn't having their child, and was unnerved by his intense reaction. Jessica received a scholarship to a school in London and told Dylan about it during a fancy dinner at the Café Russe. But when Jessica walked to her car, a masked man grabbed her and raped her, taking her virginity.
Jessica could barely bring herself to tell Maggie about it and refused to tell Dylan for fear of his reaction. Jessica hated pushing Dylan away, and his mounting frustration made her feel worse. After isolating herself for weeks, Jessica ventured out to a beach party with the help of Taylor, a therapist. Jessica froze up when Dylan wanted to get romantic and confided to Jasmine that he left in a huff. When Jessica reluctantly agreed to dance with Sly, his movements and demeanor reminded her of her rapist and she realized that Sly was the one who violated her. Jessica tried to tell Jasmine what Sly had done but got nowhere trying to convince her because Jasmine was sweet on Sly. Finally, Jessica got up the courage to confess to Dylan what happened to her and was overjoyed when he vowed to stick by her.
Jessica was visited by a frantic Jasmine, who reported seeing the birthmark on Sly that Jessica said her rapist possessed. Jessica and Jasmine jumped in the car and were on the way to the police station when Sly popped out of the back seat and forced them to drive to his bar. As Sly tied her and Jasmine up, Jessica beseeched Sly to let them go and promised to get him help if he did. Jessica was forced to listen as Sly berated her for humiliating him with her fake pregnancy and bragged that he had taken her innocence. Jessica's eyes widened as Sly lit a match and told her and Jasmine they were going to die in a devastating fire, but Dylan found the girls and untied them. As the bar burned, Jessica helplessly watched Dylan and Sly's vicious brawl, which ended when Sly fell onto a burning table and was set ablaze. Jessica, Dylan, and Jasmine got out of the bar just before it exploded.
Feeling she needed to get away after her traumatic ordeal, Jessica sadly told Dylan she was going to home to Iowa for a while, then on to the school in London. Jessica came back for a final visit a couple of months later when Maggie married psychiatrist James Warwick; Jessica was last seen receiving assurance from Dylan when Maggie's wedding was interrupted by notorious felon Sheila Carter, who burst in declaring she was carrying James' baby.
Post a Comment
Share on Facebook
Tweet this
Submit Feedback