John Forrester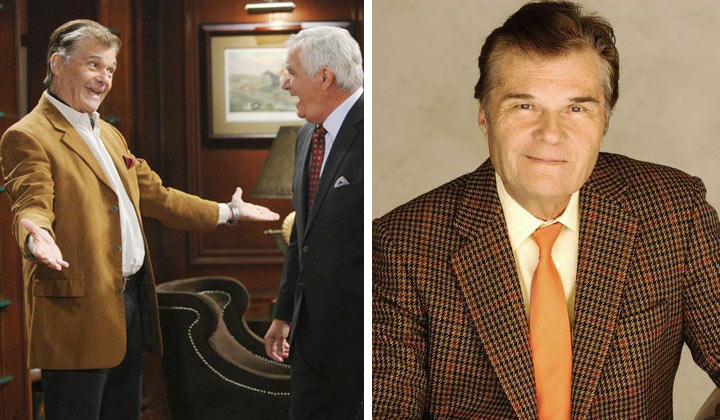 Travelling salesman
Sydney, Australia
Formerly Davenport, Iowa
Married to Claire Forrester [date of marriage unknown, post-1994]
Maggie Forrester [date of marriage unknown; divorced: 1994]
Eric Forrester (brother)
Angela Forrester (niece; deceased)
Kristen Forrester (niece)
Thorne Forrester (nephew)
Felicia Forrester (niece)
Eric "Rick" Forrester Jr. (nephew)
Bridget Forrester (niece)
Marcus Walton Forrester (nephew; via adoption)
Eric Forrester III (grand-nephew; deceased)
Zende Forrester Dominguez (grand-nephew; via adoption)
Alexandria Forrester (grand-niece; deceased)
Dominick Damiano (grand-nephew)
Nicole Marone (grand-niece; deceased)
Logan Knight (grand-nephew)
Ambrosia "Rosie" Forrester (grand-niece; via adoption)
Elizabeth Forrester (grand-niece)
Jessica Forrester (daughter; with Maggie; 1977)
Ivy Forrester (daughter; with Claire; 1990s)
None known
None known
No known issues
John Forrester is the older brother of Eric Forrester, patriarch of the Forrester family and founder of Los Angeles design house Forrester Creations. John was only ever mentioned occasionally, most notably in 1994, when his teenaged daughter, Jessica Forrester, came to stay with Eric while John and his wife, Maggie Forrester, travelled the United States in an RV. A few months later, Maggie followed Jessica to Los Angeles, reporting that she and John had divorced.
John wasn't referred to again until 2014, when John's youngest daughter, Ivy Forrester, came to town to create a jewelry line: Ivy spoke of being raised in Australia by John and her mother, Claire Forrester. Soon, John, a travelling salesman, passed through L.A. to visit Ivy and Eric; John flirted with his former sister-in-law, Pam Douglas. Ivy introduced John to new beau Liam Spencer; John grilled Liam about his intentions toward his daughter, then fell asleep. John saw how much Eric missed his deceased wife (Pam's sister, Stephanie Forrester) and encouraged Eric to start living life for himself. John returned a few weeks later to take Eric to Oregon for an extended fishing trip.
In Los Angeles to visit Ivy, John heard that Pam still grieved for her long-deceased dog Tiny and arranged for a parade of pooches to "model" for Pam so she could choose a new friend. John travelled with Eric after Eric relinquished his CEO duties to his son, Rick Forrester. Later, John felt responsible because Ivy supposedly didn't have legal citizenship status in the United States and married had Liam to stay in the country. John was last mentioned at Christmas 2015 after Ivy settled her immigration issues and said John had agreed to meet her in Cancún, Mexico for the holidays.
Post a Comment
Share on Facebook
Tweet this
Submit Feedback