Guiding Light Recaps: The week of September 26, 2005 on GL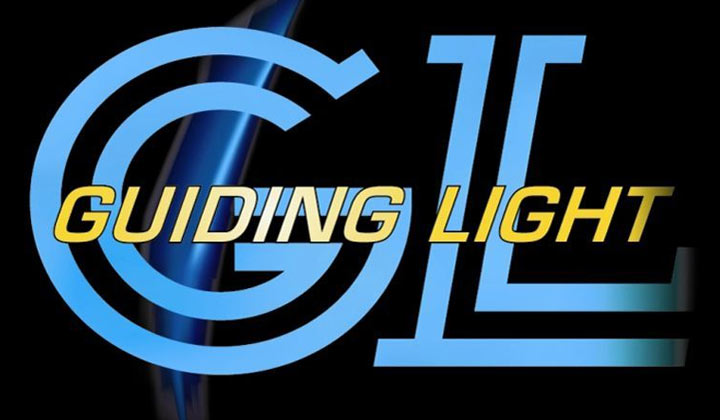 Monday, September 26, 2005
Jonathan follows Edmund to the faux farmhouse but Tammy calls him away. Edmund feels the walls closing in and threatens to stop bringing Dinah food. Dinah sends him off with a note to Jonathan that will throw him off her trail but Edmund won't promise that he'll come back. Later, Dinah tries to escape but falls and ends up lying unconscious on the floor. Meanwhile, Tammy rails at Jonathan for trying to find Dinah and bring her back to Springfield where she could once again ruin Cassie's life. The argument leads Jonathan to blurt his feelings for Tammy and before she can respond, he pulls her into a kiss. Marina continues to pursue the truth about Michelle's baby. She uses her police skills to go undercover as a maid when a clue leads her to a Towers suite but she is shocked when she discovers it is Edmund's. She is about to find a discarded needle until Edmund returns to his room and Marina finds herself trapped inside. Meanwhile, Michelle and Danny are brought back to reality when Robbie has an emotional crisis over the family splitting up. It's bittersweet as Michelle and Danny reunite to reassure their son that he will always be loved, even though his parents might not be together. Later, Michelle remains set on leaving Springfield until an invitation to Hope's christening causes her to reconsider. Unable to answer to a boss, Lizzie quits her job at the television station, but Coop stands up for her when Beth tries to stir up trouble between them. Later, a grateful Lizzie promises she'll find a way to solve their cash-flow problem. Meanwhile, Rick confronts Beth about her treatment of Lizzie and tells her she's turning into Alan. Beth manages to keep Rick as an ally but seems to have an ulterior motive.
Tuesday, September 27, 2005
Tammy and Jonathan's impulsive kiss heats up when he confesses that he doesn't want to fight the attraction between them anymore. Tammy is deeply tempted to give in to her own feelings. But unlike Jonathan, she resists and pushes him away just as Sandy appears. After Jonathan leaves, Tammy does her best to overcome her feelings, even though she is touched by a gift Jonathan left for baby Hope. Sandy is on the brink of asking Tammy to marry him but when he hears how important the christening is to her, he decides to wait until it's over to pop the question.
Meanwhile, Jonathan, stung by Tammy's rejection, retreats to Outskirts to drown his troubles in beer. Jeffrey joins him at the bar, depressed himself that he can't participate in the christening like Cassie wants because of the death threats he has been receiving.
Marina is in Edmund's room, searching for clues which would connect him to Michelle's accident. She finds a hypodermic needle but is thwarted when Edmund returns and catches her. Marina, keeping her back to Edmund, manages to escape into another room when Cassie shows up to talk about the christening. Edmund uses the moment to open his heart and 'confess' to his addiction to painkillers. His confession not only touches Cassie, who sympathizes with him and admires his honesty, but convinces Marina her hypodermic needle discovery is useless. However, unable to fight her instincts, Marina does pocket the needle cap and calls a lab to do some tests, leaving Edmund more concerned than ever that he has a problem in her.
Olivia, troubled by Harley's recent promotion, reconnects with her favorite nemesis, Reva. She does this in an effort to win her support for Olivia's going to work for Lewis Oil. The two spar but in the end, Reva, who's looking for a new start herself, offers to help Olivia.
Wednesday, September 28, 2005
As Marina waits to hear back from the lab about the needle top she found in Edmund's suite, she walks in on an intense conversation between Danny and Michelle. She gets a shock when she finds out they kissed. Marina is devastated. Danny tries to convince her that the kiss was truly a good-bye kiss and that he does love Marina. Marina accepts his apology but lets him know he'll have to work hard to show her how much he cares.
Later, Marina's stunned to find out the drug on the needle cap was the labor-inducing Laprosin. Though she feels she's already losing Danny, she can't ignore her cop instincts and begins running scenarios through her head of what could have happened to the baby.
Meanwhile, Edmund is trying to keep his world from falling apart. But he is panicked to hear that Michelle plans on coming to 'his' baby's christening. After unsuccessfully trying to convince Michelle to leave town, he rushes after Marina, suspicious about what she knows. He finds her all alone, on a rooftop.
Blake's new romance novel hits the shelves just as Harley is starting her CEO position and Gus has his first day as Mallet's partner on the force. Blake claims the book is only loosely based on Harley's time in prison. But it's clear from the dust jacket that "Marley Trouper" and her passionate love affair behind bars with the prison warden "D.C. Hammer", sounds all too familiar to Ross. Harley's humiliated by the book, yet determined to prove Alex and Beth wrong that she will succeed as Spaulding's new CEO.
Thursday, September 29, 2005
Cassie assures Michelle she doesn't mind her coming to visit Hope before the christening but she also lectures her that it's going to take the people in her life to help her through the loss of her own baby. Marina hints to Jeffrey that she has a strange feeling about Edmund but has no proof. Frank interrupts and, admitting they got a match on the fingerprint they found on the first threatening letter, tells Jeffrey and Marina that Edmund is behind the threats he's been receiving. An angry Jeffrey asks Frank not to do anything for now and then Marina privately leaks her theory that Edmund took Michelle's baby and gave her to Cassie. Jeffrey quickly suggests that he used the drug on Dinah, not Michelle and decides to do a DNA test on Hope. Tammy's not pleased to see Jonathan working closely with Ava and Jonathan tries to play it up. As Tammy runs off, Ava blasts Jonathan for using her to try to make Tammy jealous and accuses him of being in love. Remembering she's now working two jobs, Jonathan asks Ava where's she's spending her money. Lizzie's down in the dumps after Coop facilitates selling the engagement ring to Sandy so he can pop the question to Tammy. Her depression fades after she decides to take him out to dinner and then go shopping with the money she just pocketed but Coop insists on putting together a budget for her. When Tammy interrupts, Lizzie lets slip about Sandy's engagement plans. Calling him his attorney, Sandy leaks to Fallon that he's going to marry Tammy and insists that he keep him from facing criminal charges. Jeffrey tells Cassie about the death threats and agrees to attend the christening.
Friday, September 30, 2005
Michelle's at home telling Robbie that they'll be leaving right after she goes to Hope's christening. Robbie's sad about leaving but Michelle tries to assure him that California will be fun. At this time, Rick and Mel see her and both implore her to stay in town but Michelle is adamant about leaving. Mel thinks Michelle is running away from her feelings for Danny and tries to get Rick to back her up but Rick doesn't really want to get into this right now. Mel continues to press the issue and tells Michelle to fight for Danny, but Michelle is convinced that it's over it ended when she lost her baby.
Edmund arrives at the farmhouse replica and is startled to see Dinah bleeding and unconscious. When she quickly comes to, he assumes that she'd been faking but she admits that she hurt herself trying to escape. Edmund starts looking around for bandages to patch her head up but Dinah tries to tell him that she probably needs stitches and definitely needs a doctor. But Edmund's in a hurry because he has to go to the christening. Dinah tries to convince Edmund that people at the christening will wonder about him, that perhaps Michelle will recognize her baby. Dinah's words struck a nerve and Edmund gets angry when she tells him that he will get caught.
He realizes that she's baiting him. Dinah gives up trying to reason with him and tells him where the bandages are. Edmund starts to bandager her head but he isn't very gentle about as he starts to talk about Michelle. Edmund insists that Michelle didn't want or need her baby. He insists that no one will ruin this for him and then leaves. Alone, Dinah goes into a rage against Edmund, for stealing a woman's baby away from her. She tells herself that she was going to give her baby to Cassie and bemoans that Edmund is the devil. Later, a weak Dinah collapses.
Jeffrey is at the farm peeking in on Cassie and Hope. His phone rings--the caller ID tells him it's Marina. Knowing she's calling to ask him about the DNA test, of which he knows nothing yet, Jeffrey doesn't answer the call. Cassie then sees Jeffrey and invites him in. He starts to tell her about the possibility that Hope is not hers but is interrupted with the rest of the family arrive.
Everyone's now at the church for the baptism. Sandy shocks Cassie by asking for her permission to ask Tammy to marry him. Cassie's speechless but soon happily gives her permission. Tammy spots the hug and remembering that he purchased a ring, she realizes what he's going to ask her. Meanwhile, Jeffrey gets a call and receives some disturbing news---Cassie is not Hope's mother. At that moment, Marina comes up behind him. Jeffrey tells her he got the results from the DNA test but lies and tells her that Cassie is Hope's mother. Marina is shocked since she was sure she was right but is happy about what this will mean for her and Danny. Meanwhile, the Lewises have received word that Josh is delayed due to plane trouble so Cassie asks Jeffrey to stand in for him. Jeffrey agrees and Hope is christened. Later, Edmund thanks Jeffrey for standing it and Jeffrey spots blood on Jeffrey's sleeve. Edmund makes up a lie about cutting himself shaving and Jeffrey seems to buy it. Later, alone with his thoughts, Jeffrey imagines Cassie being devastated when the police take Hope away from her. A little later, at the farm, as Cassie is getting ready for the reception, Jeffrey reconsiders and tells her there is something she needs to know about Hope.