The Bold and the Beautiful Recaps: The week of April 11, 2005 on B&B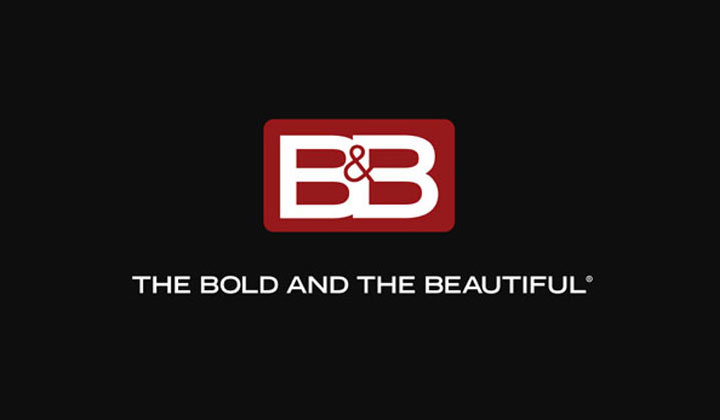 Monday, April 11, 2005
Nick asks Bridget to marry him. She accepts and he puts the ring on her finger and afterwards they embrace. Nick leads her away by the hand. Keeping his hand over her eyes he leads her into a bedroom lit by candles. He tells her she is the most beautiful sight he has ever seen and sweeps her up in his arms, lays her down on the bed and they begin to make love. After, they hold each other for awhile; he starts a fire in the fireplace which reminds them of their first kiss at Big Bear. They tell each other how much in love they are and how safe they are feeling together.
At the Forrester mansion, Stephanie told Eric what happened with Morgan and Ridge. Eric was very angry and wanted Morgan to pay. Stephanie told him that Morgan was getting the help she needed and had not actually committed a crime. Eventually, the conversation led to Bridget and Nick. Stephanie told Eric how happy Bridget seemed. Eric told Stephanie that he was still going to have a talk with Nick.
Brooke ran to Ridge's arms crying. They embraced and kissed. In their bedroom, Ridge tells Brooke what Morgan tried to pull off. Even being confused he knew there was someone he had a connection with. He heard their song and felt drawn to her. They kissed and told each other that they were committed forever and began to make love.
Tuesday, April 12, 2005
On Nick's boat, Bridget and Nick woke up and recapped their romantic evening together. Bridget told Nick she felt lucky to have him and was never so happy. Bridget and Nick decided for Bridget to tell her family that they were engaged, alone.
Ridge woke up and had flashbacks about falling into the mine shaft and being hit by Nick. Ridge apologized to Brooke for the ordeal she and the family went through while he was missing. Brooke apologized to Ridge for not believing that his kiss to Bridget was not romantic. Brooke advised Ridge that Bridget is moving on with her life with Nick. Ridge and Brooke declared their love for one another.
Later, the family arrived to greet Ridge. Thomas, Hope and RJ were all happy to see Ridge. Eric and Stephanie were also relieved that Ridge was home. Ridge suddenly recalled that Nick is the one who punched him and triggered his memory loss. Ridge went to confront Nick. Ridge demanded that Nick stay away from his family.
Meanwhile, Bridget arrived at home to see Ridge. Bridget announced to Eric, Stephanie and Brooke that she and Nick are engaged. Eric was skeptical of Nick's motives at first, but Bridget managed to convince Eric that she and Nick are very happy.
Wednesday, April 13, 2005
Ridge confronts Nick and blames him for his amnesia as well as the near collapse of his family. Ridge then accuses Nick of taking advantage of both Brooke and Bridget during times of emotional turmoil. Back at Brooke and Ridge's house, Eric makes it clear that he doesn't approve of the engagement. Both Bridget and Brooke do what they can to put Eric at ease but nothing seems to work. While Thomas and Caitlin playfully tease each other, Hector enters and asks Thomas about Gabriela. Both Hector and Thomas agree that he should do a little investigating to find her as they don't know where she is. At the Forrester's, Stephanie learns that Gabriela's mother, Helen, was deeply in debt when she died, leaving Gabriela with nothing. Stephanie offers Gabriela money and a place to stay, but a prideful Gabriela refuses. As she prepares to leave, an emotionally drained Gabriela finally agrees to some help from Stephanie in the form of a personal assistant job at Forrester Creations.
Thursday, April 14, 2005
Nick is infuriated by Ridge but Ridge is not phased at all and continues his assault on Nick's character and integrity. Nick apologizes for his past, but asks Ridge to respect Bridget's wishes. Brooke and Bridget discuss the wedding and share past memories of Nick. Brooke is genuinely happy for Bridget but begins to wonder what might be taking Ridge so long. Brooke decides to drop by Nick's boat to find out what happened; when she arrives, Nick tells her about Ridge's accusations. Amber arrives at the Forrester's to find that Stephanie won't forgive her for what she's done. Amber tells Stephanie how important their friendship is to her and promises to do whatever it takes to make things right between them.
Friday, April 15, 2005
Thomas finds Gabriela moving in to the Forrester's house and learns about the job she has been given by Stephanie. Thomas plans to make dinner for Gabriela when Caitlin arrives announcing that she made dinner reservations for Thomas and herself for that night. Thomas is uncertain what to do. At Ridge and Brooke's house, Ridge and Bridget argue about Nick. Ridge is determined to keep the two from marrying each other. Ridge then accuses Nick of using Bridget to get back together with Brooke. Bridget does all that she can to stand up for Nick, but eventually, Ridge's accusations get to her and she runs away. Back on Nick's boat, Brooke and Nick discuss Ridge's accusations. Bridget shows up and, while hidden from sight, quietly listens as Nick begins to confess things that he has kept bottled up inside.