The Bold and the Beautiful Recaps: The week of July 5, 2004 on B&B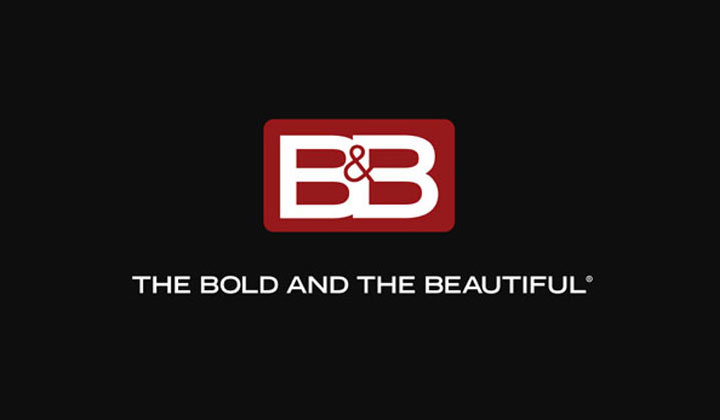 Monday, July 5, 2004
Thomas and Caitlin are visiting with each other before her meeting with the members of Forrester. She is nervous and Thomas tries to convince her that everything will be all right. Caitlin tells him about her day at Forrester when she showed her designs to Rick, and the luncheon they had afterwards.
Ridge, Eric, Stephanie and Thorne are looking at Caitlin's designs. They are commenting on the fact that they are being made by an unknown. Ridge sees a lot of potential and would like to make her into a star. Thorne reminds him that the plan is to bring back the prestige that once belonged to Forrester. Forrester stood for classic designs.
Ridge tries to explain to Thorne about what he wants to do with Caitlin. He would like to turn her from a sweet innocent to a girl who is in control and making her own fantasies come true. He brings Caitlin into the room to show her to everybody. She makes a few comments about her designs and then is escorted out by Rick. Caitlin is overjoyed with the opportunity to show off her work and is willing to work in any capacity. She thanks Rick again for all he has done and kisses him on the cheek again. Inside, Thorne says that Caitlin is just too inexperienced. She doesn't have the know-how and besides they have all ready spent time and money on the project they have worked on for months. Ridge says that as far as Caitlin's inexperience, they could bring in Brooke to help. Stephanie says that she knew this would be coming. She says, "Forrester got rid of the 'sexploitation' of products when they got rid of Brooke's Bedroom. Forrester doesn't sell sex anymore and definitely not to teenagers!"
Darla and Brooke are talking about babies. The subject switches to that of Forrester Designs. Brooke and Darla talk about keeping Forresters on the right track for the next generation. Darla is glad Brooke feels that way. Darla mentions how hard Thorne has been working at bringing back the Forrester prestige. He and Eric have spent months working on this campaign. Brooke says that Ridge has some wonderful ideas of his own also. Brooke comments that Thorne and Ridge need to work together and to settle their own problems. They both have much to offer the company and Thorne should give Ridge the opportunity to show his stuff also.
Thorne and Stephanie are together on returning Forrester Designs to what they once were. Thorne turns to his Dad for his opinion. There is no answer coming from him. Ridge knows that his ideas have potential also and that Eric can see that.
Tuesday, July 6, 2004
At Forrester Creations, Eric approved Ridge's new youth line. Eric's approval was over heavy objections by Thorne. Stephanie sided with Thorne. Eric did not want to listen to Thorne or Stephanie. After the meeting, Stephanie defended Thorne to Eric once again. Eric felt that Stephanie was not being genuine in her support of Thorne. Eric believed that Stephanie was siding with Thorne only to be vengeful towards Ridge who had thrown her out of his home the day before.
At home, Thomas admitted to Brooke that he likes having her as a stepmother. Throne confided to Brooke that he had kissed Caitlin. Brooke advised Thomas that the kiss makes them boyfriend-girlfriend.
Rick stopped by home while with Caitlin to pick up a file. Caitlin was awed by the size and beauty of his home. Rick told Caitlin that Eric wants to hire her as designer, model and spokesperson for their new youth line. When Eric called Caitlin on her cell phone to set up a meeting for a job proposition, Caitlin was overwhelmed with excitement. She ran and hugged Rick. To Caitlin's amazement, Rick responded by kissing her.
Later, Ridge went to Thorne's office to make peace with him. Thorne told Ridge that he is the only one that their parents were ever that enthusiastic about. He revealed to Ridge that all of the other siblings were always in his shadow. Ridge was profoundly surprised by Thorne's revelation. Ridge apologized to Thorne for what he had just revealed.
Wednesday, July 7, 2004
Caitlin learns that Ridge wants to center the youth line on her designs with him as her mentor. After getting the job at Forrester, Caitlin cannot wait to tell Hector the good news.
After some slight hesitation, Hector finally gives Caitlin his blessing to work at Forrester Creations (which includes modeling).
Ridge discusses with Eric his problems with Thorne and Stephanie. At Eric's encouragement, Ridge calls Stephanie to try to mend things before his wedding. Ridge reaches Stephanie while she is spending the day at Thorne and Darla's house. Stephanie declines Ridge's invitation to dinner and tells him that she is where she wants to be right now.
Thursday, July 8, 2004
On the morning of their wedding, Brooke and Ridge agree that if Brooke invites Stephanie, Ridge will invite Nick to the ceremony.
However, both meet opposition when Nick won't give Ridge a straight answer and Stephanie assures Brooke she will not be attending.
Rick brings Caitlin to her new office at Forrester. Rick then springs on Caitlin that she's scheduled for a photo shoot. Her fears are alleviated by Rick's encouragement.
Friday, July 9, 2004
Eric is helping out with the wedding preparations when Felicia and Kristin arrive. They greet Eric and know how important this occasion is for the family. They ask " where is everyone?" Eric says all will be arriving soon. However, when it comes to Stephanie, she may not attend. Felicia and Kristen are starting to think they may be the only guests at the wedding.
Brooke is trying to convince Stephanie to attend the wedding. However, the arguing is continuous and Stephanie calls Brooke a slut. Brooke tells her that she can't bait her anymore. She knows what is really going on. She states that Ridge can only belong to her and her feelings for him are abnormal. Brooke is compelled to say that Stephanie's children and grandchildren are over at the house. If she wants to see them, she will have to atttend the wedding. Brooke offers Stephanie a place in her family. Stephanie is livid and picks up the invitation and rips it to shreds. Brooke leaves.
The other side of the story resumes with Ridge trying to convince Nick to attend the wedding. He uses everything he can to give Brooke what she wants on her wedding day. Nick won't budge. Ridge leaves.
Both Ridge and Brooke come into the house and greet Eric, Felicia and Kristin. Unfortunately, neither of them has had any luck with Nick and Stephanie, and doubt very much that they will attend the wedding.
Rick and the makeup and hair crew at Forrester's are preparing Caitlin for her new life at Forresters. Thomas comes in and sees the new and improved Caitlin. He tells her that she was just fine before but if she wants to show herself off, she could accompany him to Brooke and Ridge's wedding. She agrees to do so, but it is evident to us that she would rather be with Rick.
Stephanie and Nick somehow end up at the same bar. They share a drink, or in Stephanie's case, a bottle. They sit there for so long that they are becoming quite inebriated. They start to chat about the wedding and why each of them has refused to attend. Finally, Nick tells Stephanie that if she is truly the Matriarch 's of the family, she should be at the wedding. Nick tells Stephanie, that she may hate Brooke, but she is still Ridge's Mother. Stephanie grabs a dart from a man playing, puts it down with some mighty force right into Brooke's forehead She says, "you're right, to Nick. "I can't let Brooke win, I'm going to that wedding."