The Bold and the Beautiful Recaps: The week of December 5, 2005 on B&B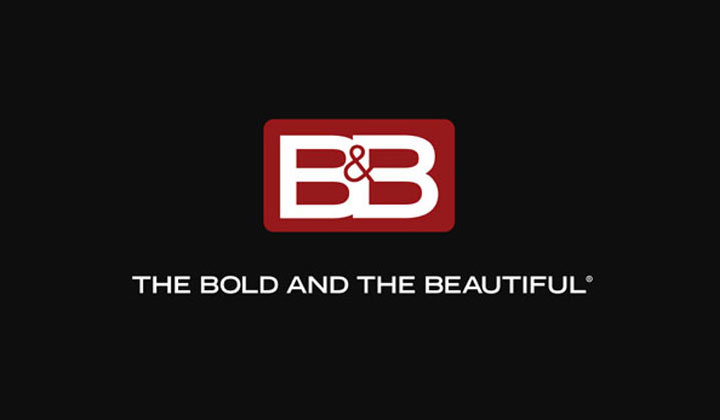 Monday, December 5, 2005
Darla, Thorne, Ridge throw a baby shower for Nick and Bridget in Eric's cellar office. As they toast Nick and Bridget, Felicia walks in and surprises them. Nick gives Felicia a hug. Jackie wonders where Stephanie is. Nick makes a touching speech and then Felicia runs out. When Stephanie asks Felicia about Renee, Felicia doesn't answer. Stephanie confides in Sally that she thinks Felicia is a lesbian. Stephanie snoops in the guest house, talks to Renee, and then Stephanie sees the bassinet and the baby. In Stephanie's office, Felicia composes herself. Stephanie confronts Felicia about the baby.
Tuesday, December 6, 2005
At Forrester Creations, Ridge went after Felicia after she freaked out after seeing Nick with Bridget. Jackie advised that Nick made more of an impression on Felicia than he knew. Bridget blamed the fact that Felicia had been invited to a party celebrating her and Nick's relationship. Bridget told Jackie and Nick that she wanted to speak to Felicia herself and tell Felicia that it's okay if she still has feelings for Nick.
Taylor and Thorne went to Eric and Brooke's office. When they arrived, Eric told them he had been frustrated that they were on Stephanie's side. However, Eric told them that he is starting to understand how hurt Stephanie was when he married Brooke. Brooke was floored by Eric's change of attitude. After Taylor and Thorne left, Eric told Brooke that he was trying to make them believe that he is now on Stephanie's side. Eric was plotting to use Stephanie's emotions to get his company back rather than go through years of fighting in court.
Meanwhile in another office at Forrester Creations, Felicia admitted that she is the mother of a baby boy. Stephanie was overwhelmed with joy to learn that Felicia is a mother. Stephanie was even more surprised when she learned that Felicia not Rene is the biological mother of baby Dominick. Stephanie understood immediately why Felicia had been so secretive-Nick is the father of her baby! Felicia explained that she never told Nick because she knew that Nick was not in love with her and did not want to marry her. Felicia emphasized that she would not come between Nick and Bridget. Felicia began to make plans to return to France immediately. Bridget arrived to speak with Felicia.
Bridget assured Felicia that it is okay if she still had feeling for Nick. How could Felicia had known that Nick was married to her and expecting a child? Felicia admitted she knew about the problems that Bridget and Nick had recently. Stephanie intervened in the conversation and told Bridget that Felicia has something to tell her!
Wednesday, December 7, 2005
Nick tells Jackie how happy he is about having a baby with Bridget. Nick vows to be there for his child. Stephanie demands Felicia tells Bridget the important thing she needs to tell her. Felicia keeps quiet about it, only telling Bridget what a wonderful mom she'll be. Bridget exits and Felicia yells at Stephanie for butting into her business. Felicia flees. Stephanie picks up the phone and calls Nick to come over to her place as soon as possible. Nick arrives and Stephanie tells him that Felicia had his baby. Nick is shocked. Taylor, Thorne and Dante are all surprised to hear about all the good things Eric is saying about Stephanie. Meanwhile, Brooke isn't convinced Eric's plan will work. Eric believes he can trick Stephanie. Eric and Brooke stage another fight in front of Taylor.
Thursday, December 8, 2005
Nick turns and questions Felicia, as to what Stephanie meant, when she said that she came back with his child. Stephanie tells him that Felicia came back with his baby. Nick looks confused, and Stephanie tells him to walk over to the beach house, if he doesn't believe her. She tells him that there is a baby there. Nick looks at Felicia and wants her to tell Stephanie that they don't have a child, but Felicia just stands there. She finally starts to tell him that she doesn't know where Stephanie gets her ideas. Stephanie blurts out to Nick, that Felicia is denying everything to protect his marriage to Bridget. She tells Nick to do the math!! Nick asks Felicia once again, if, Stephanie is telling the truth, but nothing comes out of her mouth. Nick faces Felicia and asks her, how she does something like that? You leave here for a whole year and you say nothing. "Yes," says Nick. "I would have liked to have known that I have a son." Nick and Felicia talk about what happened. He thinks about Bridget, who has been through so much, all ready. Felicia tells Nick that she came back, to see if they had a chance at a life together, but that was before she learned that he was all ready married. She tells him that she is leaving that evening to go back to France. She starts to go when she is greeted at the door by Renee, holding the baby. Nick asks if he can see the baby, and when he looks at the boy, he is now looking at him and knowing that the baby is his son. Nick holds his son lovingly. Felicia tells him that the baby is perfect. Nick thinks that his son has his eyes. He introduces himself to the baby, saying, "I'm your old man and I'm right here." Nick looks up and says, "So, this is what it feels like.
Eric walks in and tells Brooke, that they have to do this little charade, until Stephanie gives him back the company. It's the only way to make her believe anything. Meanwhile, Darla, Thorne and Taylor think that maybe too much closeness in the basement, is wearing both Eric and Brooke thin. Eric tells them all that he wants to review his designs with them before leaving for a wedding. Eric announces that he is going for intelligence and elegance, the things that Forrester's has always stood for, but he is trying to incorporate what Stephanie wants to do also. Brooke decides to go along with Eric, and comments that there is nothing like caving in to what Stephanie wants. Brooke comments that his designs are too modest for her. Brooke claims that it wouldn't be necessary, if Stephanie wasn't so hung up on sex. Brooke tells him that his designs are safe and Eric walks out. Brooke leaves shortly after that. Thorne turns to Darla and Taylor and tells them that he believes that his dad is actually turning his back on Brooke. Taylor, not believing what she has heard, places a call to Stephanie's voice mail. She tells her that something just happened that she has waited for a long time.
Jackie pays a visit to Bridget. After hearing the whole story, Jackie still wonders if Felicia is still enamored of Nick or is there possibly something else that is prompting her. Bridget tells Jackie that she could see that there was still something that Felicia was feeling for Nick, but assumes that it was because he was there for her when she suffered with her cancer diagnosis. Bridget comments that if it wasn't that, what could it possibly be?
Friday, December 9, 2005
Nick learns his son is also his namesake. Felicia didn't disclose her pregnancy in case it didn't come to term because of the cancer. She's glad she kept mum. Nick refuses to let her return to Paris to spare Bridget. Felicia promises not to skip town while he's telling his wife. Said wife has prepared a candlelight dinner. She's glad the drama's over and wants more children. A frenzied Felicia wants to break her promise. Stephanie sees her daughter still loves Nick. Felicia is suffering. She wipes away tears as Stephanie says she wants her to stay. Stephanie can mend the rift between them and Dominick can have his family. As she leans her head on her mother's shoulder, Felicia faints!
Sally assures Clarke she needs this. He holds up a picture of Saul and, like him, says, "Azoy." Sally stacks it with other pictures: Macy, C.J., and herself; Saul and herself; Thorne, Darla, and Alexandria. To the shock of Thorne and the staff, Sally announces she's closing Spectra. She offers punch (then tells Clarke to spike it), pigs in a blanket, and severance checks. Thomas feels responsible, but Sally says she's earned a vacation. She orders the "family" out, but Darla resists. Sally lies abut going on a world cruise. She's really moving to the Happy Acres Assisted Living Facility. Defeated, Darla and Thorne leave. Sally packs another picture of Macy. To the tune of "Send in the Clowns," she reminisces about "Spectracular" times. Clarke removes the scarf covering Sally's...wheelchair! The blondes walk in as he pushes it.