Victor Cassadine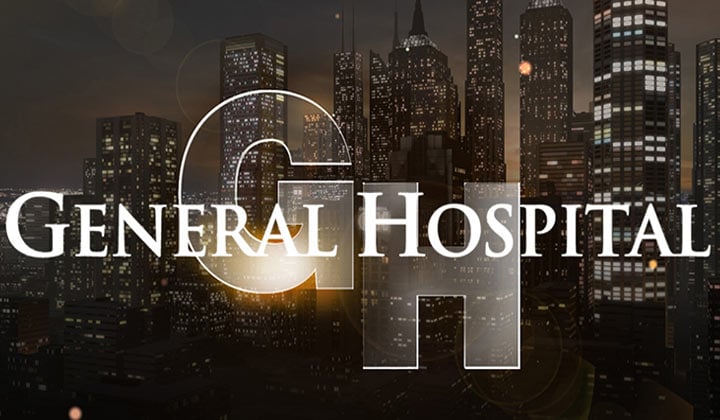 Charles Shaughnessy
Presumed dead after being sent to prison; Revealed to be alive January 30, 2014
Shot in the chest by Liesl Obrecht inside the Creighton-Clark Clinic and presumed to be deceased after the building exploded [September 16, 2014]
Revealed to be alive on September 2, 2021
Director of the World Security Bureau (WSB)
Prince
Formerly prison
Formerly Cassadine Island in Greece
Unknown
None known
Mikkos Cassadine (brother; deceased)
Anthony Cassadine (brother; deceased)
Stavros Cassadine (paternal nephew; deceased)
Stefan Cassadine (paternal nephew; deceased)
Alexis Davis (paternal niece)
Kristina Cassadine (paternal niece; deceased)
Valentin Cassadine (paternal nephew)
Samantha McCall (paternal great-niece)
Nikolas Cassadine (paternal great-nephew)
Kristina Davis (paternal great-niece)
Molly Lansing (paternal great-niece)
Baby Girl McCall (paternal great-great-niece; deceased)
Spencer Cassadine (great-great-nephew)
Daniel Edward Morgan (great-great-nephew)
Petros Cassadine (paternal cousin)
None known
Liesl Obrecht (lovers, prior to 2014)
Liesl Obrecht (kissed)
Conspired with his brothers Mikkos and Anthony to steal the Ice Princess diamond in a plot to control the weather and take over the world [1981]
Ordered his associates to hold Robin Scorpio Drake at gunpoint [Jan 31, 2014]
Arranged for Rafe Kovich to run Patrick Drake's car off the road which resulted in the death of Patrick's infant son [revealed Aug 7, 2014]
Threatened to harm Robin Scorpio Drake's family [Aug 12, 2014]
Held Jason Morgan captive after his revival from a cryogenic stasis [Aug 12, 2014 to Sep 16, 2014]
Conspired with Levi Dunkelman and arranged for Maxie Jones and Lulu Falconeri to be kidnapped [revealed Sep 3, 2014]
Rendered Dante Falconeri, Lulu Falconeri, and Maxie Jones unconscious [Sep 3, 2014]
Held Dante Falconeri, Lulu Falconeri, Maxie Jones, and Nathan West captive at Creighton-Clark clinic [Sep 8, 2014 to Sep 16, 2014]
Russian royal Victor Cassadine, along with his older brothers Mikkos and Anthony, became a threat to the citizens of Port Charles in 1981 when they set out to take over the world. Together the brothers planned to steal the infamous Ice Princess diamond and use its powers to create a machine which controlled the weather. Victor was romantically involved with actress Tiffany Hill at the time but she turned on him after she learned of his nefarious plans. Tiffany helped Robert Scorpio and Luke Spencer destroy the weather machine and Victor was sent to prison. He was believed to have died while in prison.
Several decades later, Victor returned to Port Charles with several secrets. He had been released from prison and covertly named the Director of the WSB (World Security Bureau). Under Victor's directive, known criminal Dr. Liesl Obrecht was granted immunity and named the Chief of Staff at General Hospital. Victor had secured Liesl's freedom in exchange for information on the whereabouts of Helena and Stavros Cassadine. During a conversation with Dr. Robin Scorpio Drake, Victor revealed that both Stavros and Helena remained in a cryogenic state but he needed Robin's medical expertise to revive them. He also mentioned that Robin's good friend Jason Morgan required the same treatment and that Robin would be allowed to revive him in addition to Victor's relatives.
As Victor awaited Robin's response to his proposition, he reacquainted himself with Wyndemere and the Cassadine family members that currently resided there. He also tried to reconnect with Liesl in a romantic manner and alluded to a past relationship the two had shared. Liesl bartered her affection in exchange for information on Cesar Faison. Victor complied and they shared a kiss before he escorted Robin out of town to the clinic where Jason Morgan resided.
Per Liesl's request, Victor paid a brief visit to Port Charles to deliver an embryo which belonged to Dante Falconeri and his wife Lulu. He also stopped by the hospital to see Robin's husband Patrick Drake after Robin had received word that her husband and daughter had been involved in a car accident. He provided Patrick with a phone number where Robin could be temporarily reached and then left town again.
Victor checked on Robin's progress at the clinic and he revealed that he had orchestrated the car accident that Patrick and Robin's daughter had been involved in. Victor reminded Robin that he could get to her family at any point if he was not pleased with her work. He believed it was taking her too long to revive his family. Robin was able to revive Jason from his cryogenic state but Victor prevented Robin from sharing a reunion with her friend. Instead, Victor revealed that he had plans for Jason.
Victor also had plans for Maxie Jones and Lulu Falconeri. He arranged for Peter Harrell's son, Levi Dunkleman, to kidnap the women. Victor also captured police detectives Dante Falconeri and Nathan West and took everyone to his WSB headquarters located at the Creighton-Clark Clinic. When Victor learned that Nathan was Liesl's son, he ordered a DNA test to determine if he was Nathan's father. While Victor awaited the results, his reasons for kidnapping Lulu and Maxie were discovered. Levi planned to allow his father to kill Maxie as revenge for Peter Harrell's unfortunate past with Maxie's parents whereas Victor's recently unfrozen nephew Stavros Cassadine was reunited with his "ice princess" Lulu.
Liesl arrived at the clinic and announced to Victor that a DNA test was unnecessary and that Nathan was his son. Victor was wary of Liesl's claim and his suspicions were confirmed when the DNA test showed that Nathan was not his child. Liesl shot Victor in the chest and explained that everyone needed to believe that Victor was her child's father. As Victor succumbed to his gunshot wound, he triggered an explosion at the clinic and it was presumed that Victor did not make it out of the building.
Post a Comment
Share on Facebook
Tweet this
Submit Feedback