Spencer Cassadine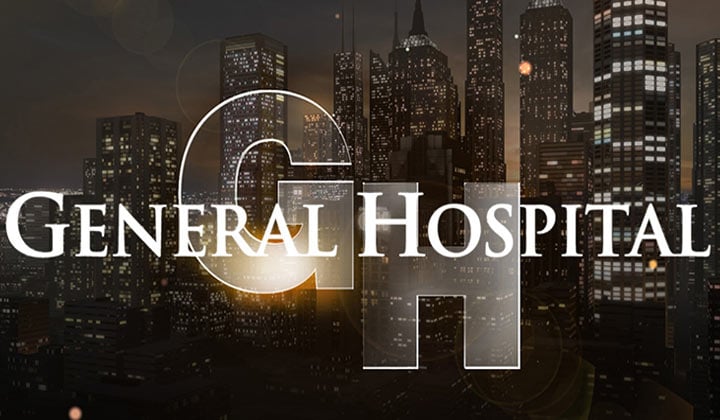 Caden and Nicholas Laughlin
2006
Nathan and Spencer Casamassima
2006 to 2007
Lance Doven
2008
Rami Yousef
2009
Davin Ransom
2009 to 2011
Nicolas Bechtel
Nicolas Bechtel
Given the name John Michael Jacks at birth*
Raised by Jasper Jacks for the first months of his life
Born on-screen February 17, 2006
Was said to be 9 years old as of July 22, 2014
Celebrated his 10th birthday on February 17, 2015
Said to be "not even 20 yet" on August 19, 2021
Implied he is 16 based on the date of Courtney Matthews' death, February 20, 2006 [2022]
Student
Wyndemere Castle, Spoon Island
Formerly Greece
Single/Never Been Married
None
Nikolas Mikhail Stavrosovich Cassadine (father)
Courtney Matthews (mother; deceased)
Mike Corbin (maternal grandfather)
Janine Matthews (maternal grandmother)
Stavros Cassadine (paternal grandfather; presumed deceased)
Laura Webber (paternal grandmother)
Michael "Sonny" Corinthos (maternal uncle)
Lucas Lorenzo "Lucky" Spencer Jr. (paternal uncle)
Lesley Lu "Lulu" Spencer (paternal aunt)
Mikkos Cassadine (paternal great-grandfather; deceased)
Helena Cassadine (paternal great-grandmother)
Gordon Grey (paternal great-grandfather; deceased)
Lesley Williams (paternal great-grandmother)
Stefan Cassadine (paternal great-uncle; deceased)
Alexis Davis (paternal great-aunt)
Kristina Cassadine (paternal great-aunt; deceased)
Irina "Cassandra" Cassadine (paternal great-aunt; deceased)
Anthony Cassadine (paternal great-uncle, once removed; deceased)
Victor Cassadine (paternal great-uncle, once removed; presumed deceased)
Mike Webber (paternal adoptive great-uncle)
Rick Webber Jr. (paternal adoptive great-uncle)
Dante Falconeri (maternal cousin)
Michael Corinthos III (maternal cousin; via adoption)
Morgan Corinthos (maternal cousin)
Kristina Davis (maternal cousin; paternal cousin, once removed)
Cameron Webber (paternal cousin; via adoption)
Aiden Nikolas Spencer (paternal cousin)
Rocco Falconeri (paternal cousin)
Samantha McCall (paternal cousin, once removed)
Molly Lansing (paternal cousin, once removed)
Baby Girl McCall (paternal cousin, twice removed; deceased)
Daniel Edward Morgan (paternal cousin, twice removed)
Petros Cassadine (paternal cousin, thrice removed)
None
Emma Scorpio Drake (dated, while in elementary school)
Josslyn Jacks (pretended to date, while in elementary school)
Conspired with Britt Westbourne and Josslyn Jacks to run away from home [Jul 21, 2014 to Aug 4, 2014]
Skipped school with Emma Scorpio Drake [Nov 21, 2014]
Tampered with an election - stole a ballot box [revealed Jan 13, 2015]
Born prematurely during an encephalitis outbreak and spent time in the Neonatal Intensive Care Unit [Feb 2006]
Hospitalized and required surgery for severe burns he sustained in a fire at Wyndemere [Feb 24, 2015]
Courtney Matthews contracted a deadly encephalitis virus while pregnant with her son. She had hoped that the man she loved, Nikolas Cassadine, had fathered her child but two separate paternity tests confirmed that her former husband Jasper Jacks (Jax) was father instead. She delivered her son prematurely and learned upon her deathbed that Jax had tampered with the paternity tests. She died with the knowledge that Nikolas was her son's father. However, Jax kept the paternity a secret and claimed Courtney's son as his own. Jax named the infant John and conspired with Carly Corinthos to keep Nikolas away from John.
In time, the child's true paternity was revealed and Nikolas Cassadine renamed his son Spencer. Nikolas came from a royal bloodline and was considered a prince, as was his new son Spencer. For the first few years of Spencer's life, Nikolas took Spencer on many trips abroad but Port Charles remained their home. As Spencer grew older, he expressed his desire to remain in town so he could court his love interest Emma Scorpio Drake. Shortly after Emma agreed to date Spencer, she ended their relationship and chose to date Spencer's cousin Cameron instead. Spencer was crushed by the rejection but vowed to win Emma back.
While Spencer bided his time with Emma, he developed a connection to his father's girlfriend Britt Westbourne. Nikolas had ended his relationship with Britt after he discovered that she had lied to him repeatedly. Spencer remained fond of Britt and hoped that she would become his mother. Together Spencer and Britt arranged for him to run away while Britt consoled Nikolas during Spencer's absence. The plan worked and Britt and Nikolas reconciled. Eventually Britt's manipulation was discovered and to Spencer's dismay, his father removed Britt from their lives.
Post a Comment
Share on Facebook
Tweet this
Submit Feedback